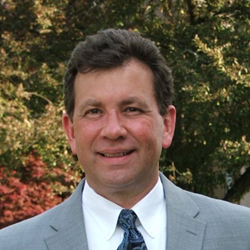 Canton, Ohio (PRWEB) May 26, 2016
Having spent a career in distribution and transportation for companies like FedEx and Premier Farnell, David brings a strong list of qualifications and experiences to his new role, which will entail managing the delivery and execution of Midwest's tried-and-tested industrial solutions.
Whether it's a machine built specifically to protect one city's rail system from freezing conditions or one of Midwest's Managed Service Programs, David's new job responsibilities at Midwest will encompass delivery, execution, and ongoing program management.
David will carry on many of his current duties in order to better prepare him for his new ones. "I still have business management responsibility for at least a portion of our customers, as well as many of the people that I work with in our business segments," he says. "That way, I don't lose perspective and can make sure that I keep the customer's viewpoint top of mind."
But the move will also make him responsible for every Midwest employee focusing on customer satisfaction. That includes the teams that actually assist clients on-site (customer service professionals, or CSP teams), as well as those who tailor and engineer the solutions that clients order (the application, equipment, and expertise team). Justus will work with clients to make sure that they get exactly the solution they need, that any problems they have with the solution are quickly resolved, and that their experiences are tied to the Midwest brand.
"Just about everything in the delivery part of our proposition to the customer falls under our team," declares David, who happens to practice kung-fu and work as a FIFA U.S. Soccer referee in his spare time.
With this renewed focus on consistent customer experiences, Midwest hopes to expand its brand awareness and build even stronger relationships with each of its clients. The company is proud to make David Justus a crucial player in that initiative.
About Midwest
Midwest is the world leader in environmentally sound dust control, erosion control, and soil stabilization technology. We bring our customers more solutions, documentation and support than any other manufacturer.