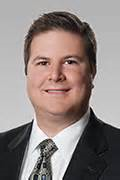 Software licensing is becoming more complex as publishers adopt SaaS models.
Dallas, TX (PRWEB) May 27, 2016
Kirkpatrick Law will discuss when it is appropriate to use software licensing agreements as opposed to software as a service agreements (SaaS), help businesses identify key contract language, tackle important technical issues, and negotiation tips to close deals.
This live teleconference will be useful to any business that has to procure software, whether it is mass-market software, custom built, or delivered through cloud services. Lawyers who assist clients with these issues can also benefit by learning how to identify key issues beyond the standard Indemnity and Limitation of Liability clauses. Attorneys may also be eligible for continuing education credit, which will be available in most US states. Click here to register.
Brian Kirkpatrick, founding shareholder of Kirkpatrick Law, is a business and technology attorney who frequently reviews, drafts, revises, and negotiates technology agreements such as software licensing agreements and software as a service (SaaS) agreements. During this presentation, he will share many approaches that he uses to negotiate complex software and SaaS agreements in order to protect his client's interests and with a focus on closing deals.
About Kirkpatrick Law PC
Kirkpatrick Law provides legal assistance to companies in all phases from startup to enterprise in the areas of business organization, technology transactions, intellectual property, privacy, and digital/cyber security.