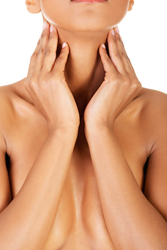 Our articles describe in detail how each procedure is performed as well as the costs associated with the procedure and its risks and recovery time. - Aesthetic Breast Experts Senior Editor
Los Angeles, CA (PRWEB) May 26, 2016
The breasts are one of the most discussed parts of the human body. Whether they are big or small to breast cancer concerns among women, a Google study from earlier in the decade showed that 90% of people use Google to search online for health information. The Internet searches included issues related to the breasts such as implants and breast cancer.
A new website, aestheticbreastexperts.com, was created to make it easier for patients to find the answers they need online when it comes to the breasts. According to the senior editor of Aesthetic Breast Experts, "Our website is designed with the consumer in mind. We cover a variety of topics related to the breasts such as breast augmentation, reduction, reconstruction and lifts. Our articles describe in detail how each procedure is performed as well as the costs associated with the procedure and its risks and recovery time."
The senior editor went on to add that "one of the reasons the website was created was to provide vital and accurate medical information to the general public who might not have easy access to a doctor. There are people without insurance as well as those living in rural areas that are unable to easily make a doctor's appointment. Our goal is to give them a starting point in answering and addressing any of their health concerns when it comes to the breasts." He went on to add that the website plans to add information in the near future that makes it easy for patients to find a board-certified doctor in their area as well as the latest cosmetic breast news and medical information.
Aestheticbreastexperts.com also covers other topics related to the breasts such as celebrity gossip about stars who have had admitted to receiving breast implants and those who don't admit to having a procedure. "This is by design," according to the senior editor because "not all Internet searches related to the topic are for purely medical information. Sometimes people just want to see what procedures their favorite celebrities have undergone even if the stars haven't admitted to having surgery."
About Aesthetic Breast Experts
Launched in late 2015, AestheticBreastExperts.com aims to be the number one resource on the Internet related to the breasts and any breast related health issues of interest to both existing and future patients.