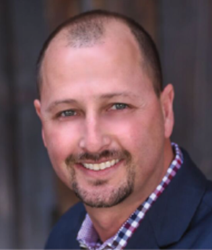 SANDY, Utah (PRWEB) May 31, 2016
Telarus, Inc., master agent of business data, voice, cloud, and data center services, today announced it has hired industry-veteran, Jay Littleford, as its new regional vice president of California. In this role, Littleford will be in charge of helping existing Telarus partners expand their business, as well as recruiting new partners. Littleford comes to Telarus with more than 16 years of industry experience working for Level 3, Windstream, TelePacific, Integra (Electric Lightwave), and CenturyLink.
"We are excited to welcome Jay Littleford to our team," says Doug Tolley, SVP of sales for Telarus. "Jay is a seasoned veteran who understand how to attract top-selling partners and help them develop strategies to grow their business. From his time at both Level 3 and Windstream, we have been able to see first-hand how effective he is on sales performance as a result of his relentless focus on partner satisfaction. That, combined with his brilliant technical understanding of the products we sell, will be a huge asset for our partners in California."
Jay Littlefield comes to Telarus after an extensive career starting as a channel manager for CenturyLink supporting partners in California. Since then, Littlefield has built a career supporting agents and helping them grow their businesses. Littleford officially assumes the role of regional vice president of California on May 31, 2016. A newly created region, Littleford fills the seventh RVP role Telarus has named in the past two years.
"Mike fits perfectly into the Telarus culture that is dedicated to helping partners win big deals," added Adam Edwards, co-founder and CEO of Telarus. "He is a person who can consult with partners on such things as network design, carrier selection, cloud strategies, and help them present their solutions to their customers. Jay supported Telarus partners during his time at Level 3 and Windstream, creating a large fan base of agents. Now he will be able to support them for any supplier, for any solution, including cloud, call center solutions, data center, hosted PBX, and our VXSuite monitoring software – helping our partners see what others can't. We are excited to have Jay on our team."
About Telarus
Telarus, Inc. is a national master agent that holds contracts with the world's leading commercial telecommunication carriers. We make it easier and more profitable for solution providers, VARs, MSPs and agents to sell and source voice and data WAN solutions. Our patented GeoQuote platform combines real-time carrier pricing with advanced research features and branded proposals. Telarus' experienced sales staff is strategically focused on enterprise WAN and high-capacity bandwidth solutions, making it easier to find the best offer, every time. For its part, Telarus has been named the top Master Agent by the members of the Telecom Association in each of the past three years, the first and only company in the carrier channel to accomplish this feat. Whether you are a top producer or a voice-and-data expert just starting out on your own, there is a place for you in the Telarus community. For more information on the Telarus partner program, please visit http://www.telarus.com or call 877-346-3232.