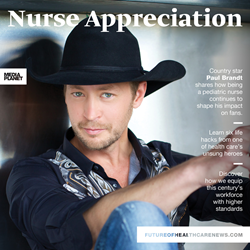 As the nursing industry is coming out of one of the biggest recessions in history...
New York, NY (PRWEB) May 27, 2016
Aimed at nurses and employees in the health care world, this installment is bolstered by inspiring human interest stories, which come courtesy of leaders in the nursing and health care industry. It also provides insight to the developing trends and tech within the industry, from leading advocates and associations—namely Abilene Christian University.
As the nursing industry is coming out of one of the biggest recessions in history, we are finding that the variety of opportunities available to students upon completing a medical degree or certification have spurred a relative boom; the industry has done a complete 180, and is now one of the hottest careers in the country. One university determined to provide students with all of those options and more is Abilene Christian University.
Abilene Christian University offers a Bachelor of Science in Nursing (BSN) degree to qualified students interested in careers as registered nurses (RNs), as well as a Doctor of Nursing Practice (DNP) that is offered 100-percent online. Their mission? To inspire and educate students for excellence in professional practice, in preparation for Christian leadership and service as professional nurses and advanced practice clinicians throughout the world.
The print component of "Nurse Appreciation" is distributed within the weekend edition of USA Today in New York, Los Angeles, Chicago, Atlanta, Washington DC, Baltimore, Dallas, Boston, Pittsburgh and Cleveland, with a circulation of approximately 450,000 copies and an estimated readership of 1.3 million copies. The digital component is distributed through a vast social media strategy, across a system of top news sites and partner outlets.
About Abilene Christian University
ACU, a private university founded in 1906, is a national leader in Christian higher education. The university offers 71 baccalaureate majors, 25 master's degree programs, and three doctoral programs within Arts and Sciences, Business, Education and Human Services, Nursing, Information Technology, Social Work and Theology.
ACU Dallas offers graduate degree and certificate programs in an easy-to-use online format—providing students with the flexibility, freedom, and opportunity to pursue an education while balancing their family and work commitments.
About Mediaplanet
Mediaplanet is the leading independent publisher of content-marketing campaigns covering a variety of topics and industries. We turn consumer interest into action by providing readers with motivational editorial, pairing it with relevant advertisers and distributing it within top newspapers and online platforms around the world.