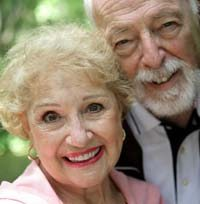 ...the presence of BAP1 mutations correlates with a better [mesothelioma] prognosis.
Raleigh, NC (PRWEB) May 27, 2016
Doctors in Italy, Japan, the UK and the US have reached some surprising conclusions after analyzing dozens of studies on the BRCA-1 associated protein (BAP1) gene and its link to malignant mesothelioma. Surviving Mesothelioma has just posted the details of their findings on the website. Click here to read the full article now.
The studies analyzed for the new report included more than 3,447 cancer patients. The researchers say that, for almost all of them, having a missing or mutated BAP1 gene is not good news. But for patients with mesothelioma, the opposite may be true.
"BAP1- significantly increased all-cause mortality, cancer-specific mortality and risk of recurrence in all the tumor types analyzed, except for mesothelioma, in which the presence of BAP1 mutations correlates with a better prognosis," reports lead author Claudio Luchini of the University and Hospital Trust of Verona.
The meta-analysis, published in Genes, Chromosomes and Cancer, also found that mutated BAP1 is more common in women than in men.
"Although we know that BAP1 loss does increase mesothelioma susceptibility, for those who have already been diagnosed, knowing they are BAP1 negative may offer a glimmer of hope as they go through their mesothelioma treatment," says Alex Strauss, Managing Editor of Surviving Mesothelioma.
To better understand the study's findings and their possible implications for people battling mesothelioma, see Mesothelioma Patients With Gene Mutation May Live Longer, now available on the Surviving Mesothelioma website.
Luchini, C, et al, "Different Prognostic Roles Of Tumor Suppressor Gene BAP1 In Cancer: A Systematic Review With Meta-Analysis", May 26, 2016, Genes, Chromosomes and Cancer, Epub ahead of print, http://onlinelibrary.wiley.com/doi/10.1002/gcc.22381/abstract;jsessionid=DA1F1451948FA987576B7627FCB349FF.f02t02
For nearly ten years, Surviving Mesothelioma has brought readers the most important and ground-breaking news on the causes, diagnosis and treatment of mesothelioma. All Surviving Mesothelioma news is gathered and reported directly from the peer-reviewed medical literature. Written for patients and their loved ones, Surviving Mesothelioma news helps families make more informed decisions.