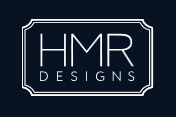 Chicago, IL (PRWEB) May 27, 2016
HMR Designs was pleased to be a part of the Kellogg School of Management's reunion by creating themed décor for the event.
The Kellogg School of Management at Northwestern University welcomed approximately 600 alumni that represented 60 years of programming. The reunion ran from May 13 – 15 and was held in Chicago's Field Museum.
Brittanie Ahrens, HMR Designs' Corporate Event Designer, elevated the event with custom décor that incorporated the school's purple color palette along with aqua and pistachio accents. Specialty-branded items were created for the reunion by the HMR Designs' art and graphics team.
The effect of the design was immediately apparent at the group reception where class years were branded on internally lit columns for alumni to gather around before they progressed into smaller gatherings within the museum's classroom spaces.
"It's not every day you get to incorporate purple into your design, and Northwestern always makes it look so good," said Brittanie. "Kellogg alumni have such school spirit, and we love to help them embrace that."
The reunion and its custom-made décor was a huge success. For more information about HMR Designs, please visit hmrdesigns.com/event-planners/ and hmrdesigns.com/blog/.
About HMR Designs
Located on Goose Island, clients visit our design team at our boutique-style sales offices, which are backed by a 100k sq. foot production space. This location includes designated areas for all of our design and production capabilities, as well as a warehouse of custom furniture, props, and decor pieces, an expansive floral studio, and a sample studio for mock up events where we show it all off. With a core staff of nearly 55 and a diverse lineup of freelance artisans regularly in-house, HMR is always teeming with creative endeavors.
Contact Details:
Brittanie Ahrens, Corporate Event Designer
Phone: 773.782.0800
BrittanieA(at)hmrdesigns(dot)com
Address:
1200 N North Branch Street
Chicago, IL 60642
Source: HMR Designs
###