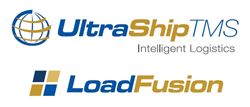 The MacroPoint solution expands the geo-fencing capabilities of UltraShipTMS and refines our ability to audit factors that ultimately impact delivery times," said Anthony Vitiello, Dir. Marketing, UltraShipTMS
Fair Lawn, NJ (PRWEB) May 31, 2016
UltraShipTMS is proud to announce it now provides connectivity between its award-winning TMS platform and MacroPoint, a leading provider of freight monitoring and tracking solutions for shippers, brokers and 3PLs. The MacroPoint solution, already in popular use among more than half a million carrier organizations, uses drivers' cell phones to automate shipment status updates, in transit check calls and other critical logistics notifications.
As a transportation logistics solution platform, UltraShipTMS already provided robust functionality for ensuring supply chain visibility to its high volume shipping clients using EDI data transmission, online portals, email and other methods. For shippers with private fleet vehicles or using larger common carriers, EDI is already in widespread use. However, many smaller to mid-sized carriers are not equipped with EDI. As a result, shipping via these carriers meant less visibility to shipments in transit. The MacroPoint solution enables shippers to enjoy the same, high level of visibility and control across a greater number of carriers, regardless of their relative size.
The improved visibility driven by the integration of MacroPoint has important ramifications for the transportation planners using UltraShipTMS. More timely and accurate updates on shipment status are key to improving pickup and delivery scheduling, easing delays at origins and destination sites. Reductions in driver dwell times and other consequences of better scheduling yield more efficient utilization of drivers' hours of service and lower overall landed cost-per-mile on shipments. Better scheduling also supports improved customer service.
For UltraShipTMS's numerous customers in the retail industry, more accurate tracking of freight is a boon to the omni-channel strategies increasingly critical to retail success. For UltraShip's food-shipping customers, improved visibility driven by MacroPoint greatly supports compliance with the mandates of the Food Safety Modernization Act (FMSA) aimed at preventing product contamination/spoilage through more accurate monitoring of freight movements.
"Adding another avenue to real-time visibility into freight movements for our customers shipping via common carriers, and automating status updates through the MacroPoint solution, expands the geo-fencing capabilities of UltraShipTMS and refines our ability to audit factors that ultimately impact delivery times," said Anthony Vitiello, Director of Marketing for UltraShipTMS. "We're looking forward to offering MacroPoint to existing and new customers alike."
"MacroPoint integrates perfectly with Ultra Ship TMS," said Glynn Spangenberg, senior vice president/general manager of MacroPoint. "We are pleased they have entered into an agreement with us to enable integrated, freight location monitoring into their award winning solutions."