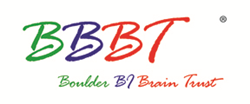 Boulder, Colorado (PRWEB) May 27, 2016
On Wednesday, June 1, 2016, BBBT members will be briefed by Anand Raghavan, Senior Director of Product Management, and Joe Abbott, Technical Marketing Engineer, who will provide an update on how ThoughtSpot is disrupting the business intelligence industry with search-driven analytics that provides ad hoc data discovery for end users, within a governed environment.
ThoughtSpot has pioneered a new way for business users to find answers to their questions through the power of search-driven analytics. For its innovative approach to governed data discovery through search, ThoughtSpot was just selected as a 2016 Gartner Cool Vendor in Analytics.
"For years, BI implementations have reached only about 20% of their potential users. Why? A significant reason could be that the technologies were not easy enough to use. ThoughtSpot has upended the traditional usage model by using a familiar search-based mechanism to find answers to business questions," said BBBT Founder Claudia Imhoff. "Removing the technical barriers to BI means many more business personnel get access to important information needed for better decision-making."
"Presenting to BBBT is a great opportunity for us to meet influencers in our market," said Anand Raghavan. "We look forward to highlighting how we can solve the BI adoption problem by bringing the simplicity of search-driven analytics to the enterprise."
A podcast summarizing the presentation will be available at the BBBT podcasts page, and a video and trailer of the presentation will be available at the BBBT videos page.
About BBBT
The Boulder Business Intelligence Brain Trust has served the BI industry since 2006. It is a consortium of nearly 200 industry analysts, experts, and practitioners from around the world. BBBT hosts BI industry vendors who provide extended, interactive briefings, streamed live as webinars exclusively to BBBT members. It's a reciprocal arrangement, the members receive the latest information on current and planned BI tools and technologies, and the vendors get valuable feedback on their offerings, marketing, and messaging.
About ThoughtSpot
ThoughtSpot is disrupting the BI industry with search-driven analytics for the enterprise. ThoughtSpot's Relational Search technology lets business people analyze company data in seconds and helps BI & Analytics teams cut their reporting backlogs by over 90%. ThoughtSpot connects with data from on-premise and cloud data sources and is designed for enterprise-scale, security, and governance - all while deploying 85% faster than legacy technologies. ThoughtSpot has built the world's most advanced, yet easy-to-use number-crunching machine with a singular mission - to deliver access to data at "human scale". The company's founding team has previously built market-defining search and analytics technologies at Google, Amazon, Oracle and Microsoft.