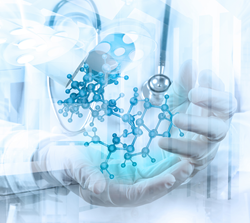 "The key to success for us was finding a solution that could better interpret complex medical terminology versus our current search solution."
Lansdale, PA (PRWEB) June 02, 2016
Hayes, Inc., a leading provider of unbiased health technology assessments and consulting services, recently announced an enhancement to their online medical technology database, the Hayes Knowledge Center. Utilizing the new Google Search Appliance, Hayes clients will benefit from more relevant search results. Hayes partnered with Google for Work Premier Partner, SADA Systems, to provide consultative and implementation services to replace their prior search tools with Google Search Appliance without disrupting end user experience, while providing faster more relevant search results in a secured environment.
Clients will experience greater efficiency and accuracy when searching the Knowledge Center and will see benefits such as:

Seeing helpful suggestions and autocompleting search terms as they begin their queries
Popular results will move up in the search ranking, learning from the users behavior over time
"We decided to implement the Google Search Appliance so we could provide our clients an improved search experience," stated Martin Gephart, Chief Information Officer at Hayes, Inc. "The key to success for us was finding a solution that could better interpret complex medical terminology versus our current search solution. We've been very pleased as it has significantly improved client search by finding more results with better relevance using the same Hayes content."
"Providing Hayes with a better and faster enterprise search experience with the Google Search Appliance solidifies our commitment to empowering our customers to work more efficiently through innovative technologies," stated Joe Kosco, Vice President of Sales | Google Practice, SADA Systems. "Our team of consultants and technical experts are excited to work with forward-thinking customers like Hayes to address every-day business challenges with more streamlined technologies providing the best user experience."
The Hayes Knowledge Center is an online resource that houses thousands of reports for clients medical technology informational needs. This dynamic library provides access to information that clients use every day when managing the impact of healthcare technologies on patient care. Payers utilize it to develop defensible, transparent coverage polices while providers use it to determine the impact health technologies have on patient safety and clinical outcomes.
ABOUT HAYES
Hayes, Inc., an internationally recognized leader in health technology research and consulting, is dedicated to the delivery of high-quality healthcare and improved outcomes through the integration of evidence into decision making and policy development. The unbiased information and comparative-effectiveness analyses we provide enable evidence-based decisions about acquiring, managing, and paying for health technologies. Our worldwide clients include hospitals, healthcare systems, government agencies, health plans, and employers.
For more information about Hayes, Inc., visit http://www.hayesinc.com. Follow us on Twitter, LinkedIn, and Facebook.