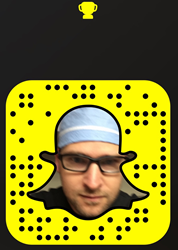 MagicSurgeon: Plastic Surgery Revealed on Snapchat.
El Paso, TX (PRWEB) June 13, 2016
Dr. Humberto Palladino, a board certified plastic surgeon and owner of Southwest Plastic Surgery in El Paso, Texas, has started using Snapchat (username: MagicSurgeon) and other social media channels to educate the public about plastic surgery procedures and related issues. Topics include breast lifts and augmentation, rhinoplasty, Brazilian butt lifts (or butt augmentation) and more.
"In talking to people, I realized the public is eager to learn about the field of plastic surgery," says Dr. Palladino. This is what drove him to seek new avenues to fulfill the need for information.
"I think the current means of communication, including social media, have launched new opportunities and I am willing to use them."
His posts include daily and weekly broadcasts, used to educate the public—as well as provide a window into his practice, granting viewers the opportunity to witness the whole process of plastic surgery from beginning to end. From the interaction with staff and patients to the showcasing of actual procedures, Dr. Palladino allows his audience members to have an interactive experience. His followers can send in questions and feedback about their experiences during the Snapchats. Before and after photos are also showed and questions are answered in real time.
"A real-time, communication approach, like social media, is best for our site and practice," says Dr. Palladino. He later adds that his follower population is very diverse, and says that many are not solely interested in a particular procedure, but in the entire process.
Other topics commonly discussed on the channel include:

Buttock implants (or butt implants)
"Mommy makeovers"
Tummy tucks
Facelifts
Hair transplants
In recent months, Dr. Palladino's social media presence has grown widely, which has, in turn, increased his own popularity (and his practice's) and enlightened audiences around the world. He has been contacted by parties from other continents and has performed procedures on patients who were introduced to him on social media.
Follow Dr. Palladino on Snapchat at https://www.snapchat.com/add/magicsurgeon and his other social media channels on Facebook, Twitter and Instagram. You can also visit him live at Southwest Plastic Surgery in El Paso, Texas: http://www.palladinoplasticsurgery.com