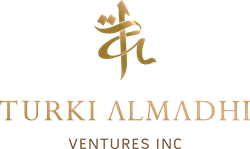 Find him at RISE 2016
New York, New York (PRWEB) May 31, 2016
Mr. Turki Almadhi, founder and president of the privately held fund, Turki Almadhi Ventures Inc, is a startup seeker, and has travelled to different continents around the world in search of the next big thing.
In June, he will be representing The Turki Almadhi Ventures Inc. Fund in Hong Kong at the RISE 2016 conference, where he hopes to learn about the different opportunities and needs of the other side of the world. Mr. Almadhi has been requested as a mentor for over 10 one-to-one start up mentor hours to discuss how startups can grow and emerge their offerings to different markets. Holding an impressive portfolio of well-known international companies, Mr. Almadhi hopes to expand his portfolio significantly by seeking out interesting and unique opportunities that define what exactly the Turki Almadhi Ventures Inc. Fund stands for.
"Creativity is all around us, the next big idea has already been conceived – it just comes down to successful development, growth, and a plan to allow it to succeed. I believe that anyone can come up with the next best thing – it's the belief and support behind it that is the hard part." Mr. Almadhi has been in the investment business for over 15 years and has a healthy portfolio of all levels of investments. He is always available to talk, to give advice, listen to a pitch, and to give suggestions on how to make things a success.
The Turki Almadhi Ventures Inc. Fund will be represented at RISE 2016 in Hong Kong in June, as well as at WEBSUMMIT 2016 in Lisbon. The Turki Almadhi Ventures Inc. fund is a privately funded corporation established in 2006 and that is based out of New York City. For media and press inquiries, please contact Elle Jacobs directly at +1 646 783 0161 or through email at hello(at)turkialmadhi(dot)com. Please visit the website at http://www.turkialmadhi.com