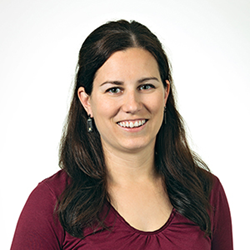 "It's vitally important for structural engineers to get involved to the extent that we can," says Whitehurst. "We have an expertise that can be helpful. It's like our Hippocratic oath."
MENLO PARK, CA (PRWEB) May 13, 2016
Walter P Moore's Laura Whitehurst has been accepted and rostered as a structures specialist with the California Urban Search and Rescue Task Force 3 (CA-TF3), one of the nation's 28 elite Urban Search and Rescue (US&R) Teams.
To earn a spot on the task force, Whitehurst trained for more than two years in areas such as trench rescue, confined spaces, rope rescue, and an intensive week-long course specific to the structural specialist position. She also prepared by completing several online courses in various disciplines.
Whitehurst says that being a member of the rescue team is a logical extension of her chosen vocation. "It's vitally important for structural engineers to get involved to the extent that we can," she said. "We have an expertise that can be helpful. It's like our Hippocratic oath."
CA-TF3 is one of three Bay Area task forces supported by the California Office of Emergency Services and the Federal Emergency Management Agency. The task force is best known for assisting at the Oklahoma City Bombing, 9/11, the Northridge Earthquake, and Hurricane Katrina, but has served in many other small and large emergency events locally and around the nation.
"Walter P Moore is extremely proud of Laura's achievement of becoming a rostered structures specialist with US&R Task Force 3," said Bill Andrews, a principal in Walter P Moore's San Francisco office. "We enthusiastically support her commitment to this elite team of volunteers who are on call to enter high-risk disaster areas and perform search and rescue."
Raised in tornado country in Tulsa, Oklahoma, Whitehurst has long been interested in such service. For several years, she has chaired the Disaster Emergency Services Committee of the Structural Engineers Association of Northern California. The committee helps funnel engineers to CA-TF3.
"Structural engineers are an important piece of our civilization really," says Whitehurst. "Without engineers to ensure that our buildings stand up and are safe, what would we do? We'd all be living in tents."
Sponsored by the Menlo Park Fire Protection District, the task force comprises firefighters and civilian professionals such as doctors, dog handlers, structural engineers, crane riggers, communications experts, and hazardous material experts. The structural specialist is responsible for aiding and advising task force leadership regarding search, ongoing operations, and risk mitigation, according to Joseph Zsutty, a fellow structures specialist with CA-TF3.
"Laura worked very hard to accomplish all the requirements to become deployable with the California Task Force 3," Zsutty said. "This is a two-year process that requires the individual to put in significant personal time to complete. We are excited to have Laura as a member of our team."
About Walter P Moore
Walter P Moore is an international company of engineers, innovators, and creative people who solve some of the world's most complex structural and infrastructural challenges. Providing structural, diagnostics, civil, traffic, transportation, and parking engineering services, the firm engineers solutions that are cost- and resource-efficient, forward-thinking, and help support and shape the community. Founded in 1931, Walter P Moore employs more than 550 professionals working across 15 U.S. offices and 5 international locations.
###