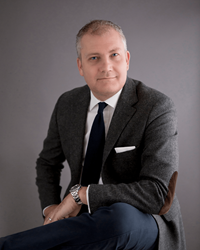 "Property prices to see a drop of as much as 5% to 10% should we decide to leave the EU"
(PRWEB UK) 22 June 2016
There have been a host of predictions on the potential consequence of a Brexit to the UK economy, but the bottom line is that no one actually knows, as the referendum as a whole is a unique event in itself.
Property expert and Emoov CEO Russell Quirk has added his support to the Remain Campaign in the upcoming EU referendum. Responding to questions from Remain Campaigners regarding the potential impact on the UK Property Market if the United Kingdom votes to leave the EU Quirk commented:
"Property in particular and the question of prices going up or down has been a particularly hot topic. Although I don't believe either outcome will weaken what is essentially one of the strongest property markets in the world, there is potential for property prices to see a drop of as much as 5% to 10% should we decide to leave the EU. However the media hype that will inevitably follow a leave will could create a self fulfilling prophecy pushing down both the housing market and wider economy. This won't be as a direct result of a Brexit per say, but rather an indirect result of the leave decision. A person's property is the most expensive asset they own and so understandably they are worried about its value.
The uncertainty that would follow a leave vote is likely to send a number of home owners into a panic of the unknown, particularly those in the buy to let and high end London markets.
Although any impact of a Brexit is unlikely to rear its head until at least 2017, all those looking to maximise their properties value by jumping the gun and selling ahead of this impact are likely to list immediately and flood the market.
High demand for UK property, especially in the London market, is the driving factor behind our continually inflating property prices. If those in the property fallout zone of a Brexit decide to flood the market, the additional supply is likely to see prices fall as competition to secure a property is no longer as fierce."
ENDS
Notes to Editors
eMoov is the UK's most successful and recognised Online Estate Agent offering to sell properties for fees of just £595 eMoov has sold over 5,000 properties since it launched eMoov are backed by VC firm Episode 1
Russell Quirk is the founder of eMoov and widely recognised by the media for his expertise within the property market
Russell is a third generation estate agent and after running the family business of 5 independent estate agents he sold them to start eMoov in 2010
In 2014 and 2015 eMoov won the allagents.co.uk Best Customer Service Award, testament to their approach of being the digital disruptor offering fantastic value and outstanding customer service
Contact the eMoov media team on press(at)emoov(dot)co(dot)uk for exclusive interviews and property insight
Russell Quirk – Founder and CEO of eMoov.co.uk
Russell is a veteran property expert with 17 years of estate agency experience and comes from a family of property professionals that extends to the 1950's.