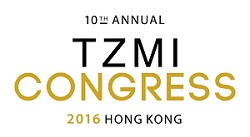 The TZMI Congress in November will provide valuable insights into how the market dynamics are evolving
(PRWEB) June 01, 2016
Registrations are now open for TZMI Congress 2016 – the world's premier titanium and zirconium conference.
The 10th annual TZMI Congress will be held at the InterContinental Hotel, Hong Kong from Monday 7 November until Wednesday 9 November, 2016.
TZMI Congress will begin with the welcome cocktail reception on Monday evening. Official proceedings will begin on Tuesday morning with presentations focused on titanium feedstocks. The afternoon session will focus on zircon and is being held in association with the Zircon Industry Association (ZIA) for the first time. Wednesday will begin with presentations on TiO2 pigment before moving on to end-uses for TiO2 pigment in the afternoon.
There are some positive signs emerging from both the TiO2 pigment and mineral sand sectors after an extended period of downturn. The next six months will be an interesting period for the industry as producers and consumers alike position themselves accordingly to benefit from any recovery. The TZMI Congress in November will provide valuable insights into how the market dynamics are evolving.
The TZMI Congress provides delegates with high calibre presentations from prominent global industry leaders along with excellent networking opportunities.
To secure your place and take advantage of the early bird price, please visit http://www.congress.tzmi.com and register now.
About TZMI
TZ MINERALS INTERNATIONAL (TZMI) is a specialist advisory services company for opaque mineral and chemical markets. Established in 1994, the head office is located in Perth (Australia) and other offices in Shanghai (China), Houston (USA) and Durban (South Africa).
TZMI partners with clients from the private and public sectors to provide bespoke solutions across markets and strategic services and technical and engineering services. Our clients range from the world's 500 largest companies through to mid-sized companies and small businesses. TZMI regularly releases market reports and periodicals on relevant subject matters which support the consulting activities and ensure up-to-date, high quality and comprehensive data, analysis and information is provided.
FURTHER INFORMATION
Philip Murphy – Executive Director
TZ Minerals International
E: pmurphy(at)tzmi(dot)com