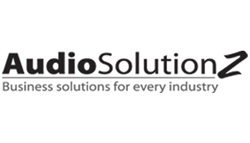 Get residents to take an active detection/prevention role in the control of bed bug infestation in compliance with HUD
Durham, NC (PRWEB) May 31, 2016
AudioSolutionz, as industry leaders in providing information, updates and training to more than 12 industries for a decade, the company has excelled in designing webinars that addresses hot topics in the industry. In June, AudioSolutionz have lined up a formidable line up webinars for Housing and Construction compliance—one if its bestseller is the event on minimizing bed bug infestation and complying with HUD regulations.
On Thu, June 23, 2016 AudioSolutionz will host a Live Webinar presented by noted expert Debbie HIxon titled "How to Minimize Bed Bugs Infestations: Complying With HUD." This session aims to provide HUD-insured and Assisted Multifamily properties personnel with the latest, helpful resources for complying with HUD to fight bed bugs before they become a serious compliance headache.
As bed bug infestations are becoming increasingly -- and alarmingly -- common, home owners have a growing responsibility to keep their units pest-free. Until recently, the U.S. Department of Housing and Urban Development (HUD) has been vague on how it expects homeowners to prevent and control bed bugs -- and has offered few details on what homeowners, staff and residents should do.
In response to pressure from the National Multi Housing Council (NMHC) and other industry heavyweights, HUD has re-issued a significantly revised version of its bed bug guidelines. Through a notice issues on April 23, 2016, HUD made significant updates and changes specifically addressing bed bugs in its "Guidelines on Addressing Infestations in HUD-Insured and Assisted Multifamily Housing" (Notice H 2012-5). Although the changes to the guidelines are varied, the overarching idea is that HUD wants homeowners to develop an Integrated Pest Management Plan (IPM) specifically focused on preventing bed bug infestations for multifamily buildings.
After attending this webinar with Debbie Hixon, homeowners, staff and residents will be equipped with the latest, helpful resources for complying with HUD to fight bed bugs before they become a serious compliance headache. HUD has released two notices and much written information on this issue. This session will help attendees make certain that all of the agency's requirements are being met and compliance is ensured.
This webinar will touch upon the following points:

HUD changes that inspectors must comply with when conducting a REAC inspection.
How and when to notify residents of an infestation.
Responsibility of owner/agents after a discovery of a bed bug infestation.
Major challenges in achieving compliance and controlling bed bugs.
Potential solutions to these problems.
Training for staff and residents to ensure compliance
Attendees will be provided with best practices, tips and strategies on tackling the bed bug problem from a physical, behavioral and chemical standpoint.
For more information visit: https://www.audiosolutionz.com/public-housing-compliance/hud-bed-bug-requirements.html
About AudioSolutionz
AudioSolutionz is the country's leading source of knowledge and training for professionals in the Education sector. Our conferences and webinars on the education sector are conducted by nationally renowned experts and consultants who provide a fresh perspective on educational issues and regulations. AudioSolutionz offers important updates, regulatory knowledge and compliance information on the hot topics in this sector. It has provided thousands of professionals in the education sector the opportunity to get answers to their most complex questions directly from experts. To know more visit: https://www.AudioSolutionz.com