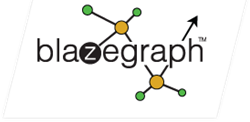 Washington, D.C. (PRWEB) May 31, 2016
WHAT: The Briefing Room Webinar
Life in the Fast Lane: The Power of Large-Scale Graphs
WHO: The Bloor Group and Blazegraph
Robin Bloor, Co-Founder and Chief Analyst, The Bloor Group
Brad Bebee, CEO, Blazegraph
WHEN: Tuesday, June 7, 2016, 4 p.m. - 5 p.m. Eastern
DETAILS: When it comes to data, Blazegraph says, the more the better.
There are endless datasets, both inside and outside of an organization, which can prove useful as linking those bits of information can reveal hidden relationships and yield tremendous insights. Combine these datasets with an environment that's optimized for fast parallel processing, and the result is instant analytics.
During this episode of The Briefing Room, veteran analyst Robin Bloor will explain how graph technology has moved from being a niche solution to solving enterprise-grade challenges. He will be joined by guest speaker, Brad Bebee of Blazegraph, creator of the industry's first GPU-accelerated high-performance database for large graphs. Bebee will highlight two of his company's new products: Blazegraph GPU and Blazegraph DASL. He will explain how GPU acceleration is an ideal complement to Hadoop and Spark environments. And he will demonstrate how DASL greatly simplifies life for developers with a new domain-specific language that enables analytic experts to write algorithms for large-scale machine learning and other complex applications.
COST: Complementary
REGISTER: Register on The Bloor Group website.
About The Bloor Group
The Bloor Group provides detailed analysis of today's enterprise software industry.
The Bloor Group is an independent research firm that produces objective, high-quality analysis of enterprise technology products, services and markets via new media outlets and traditional research methods. The integrity of this research is a prized possession. For more information or to be featured in The Briefing Room, visit http://www.bloorgroup.com
About Blazegraph
Formerly known as SYSTAP, LLC, Blazegraph is a provider of highly scalable software for solving complex graph and machine learning algorithms. Founded in 2006, the company is the creator of Blazegraph DB, an ultra-high performance graph database supporting up to 50 billion edges on a single machine. Blazegraph GPU and Blazegraph DASL are its disruptive new technologies using GPUs to enable extreme scaling that is thousands of times faster and 40 times more affordable than CPU-based solutions. Fortune 500 companies and government agencies – including DARPA, EMC, Wikimedia Foundation and Yahoo7 – rely on Blazegraph for graphs at scale because, in graphs, size matters. For more information, visit http://www.blazegraph.com.