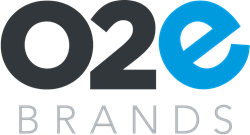 Our huddle limits unproductive meetings and time-wasting emails, says Scudamore. It also promotes employee engagement and builds an open, transparent, and inclusive corporate culture
Vancouver, BC (PRWEB) May 31, 2016
Today marks the release of a video showcasing O2E Brands' huddle. Huddling is one way all businesses can cut down on meetings and overflowing inboxes, while improving employee engagement and camaraderie.
Founder and CEO of O2E Brands (the banner company for home-service brands including 1-800-GOT-JUNK?) Brian Scudamore implemented huddle, a daily, 7-minute standup meeting attended by every employee at his headquarters in Vancouver, BC.
"The effect of this short, simple meeting is huge," says Scudamore. "Huddle limits unproductive meetings and time-wasting emails. It also promotes employee engagement and builds an open, transparent, and inclusive corporate culture."
Huddles cut past distractions, align staff on their goals, and inspire everyone. Scudamore believes they are a key reason O2E Brands reached $250M in revenue and was able to launch three home-service brands in addition to 1-800-GOT-JUNK?.
You're invited to watch our huddle here: https://youtu.be/ChWgIGl8q88
For more information, please contact:
Vanessa Woznow
National Public Relations Manager
Phone: 604-909-3685 | 1-866-285-3249
vanessa.woznow(at)o2ebrands(dot)com