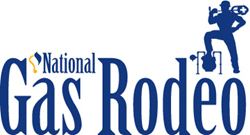 Bloomington, MN (PRWEB) May 31, 2016
MEA is pleased to announce that Xcel Energy is hosting the 2016 National GAS Rodeo in Denver, CO from August 25-27, 2016. The men and women who work in natural gas distribution are integral parts of our everyday lives. They keep our homes warm in winter and keep our water hot. They are 'unseen heroes' who take pride in their jobs and doing the work safely. The National GAS Rodeo gives them an opportunity to showcase their abilities and to discuss innovative and safe ways to do their jobs with others in the industry.
The National GAS Rodeo is expected to draw teams from utilities across the nation that see real value in letting their crews put themselves to the test. These companies believe that participating in the National Gas Rodeo can play an important role in developing a mindset and skill-set of excellence and professionalism.
The National GAS Rodeo is being hosted by Xcel Energy and will take place at the Jefferson County Fairgrounds in Denver on Saturday, August 27. The qualifying events begin at 9:00 AM. Spectators are invited to watch and cheer on the teams.
Registration is open for both 4 and 2 person teams. Sponsorships are available; please download the sponsor brochure at http://www.nationalgasrodeo.org. For more information go to http://www.nationalgasrodeo.org or contact John Gann at (651) 289-9600 x105, johng (at) midwestenergy (dot) org.
The National GAS Rodeo thanks all their sponsors for supporting this event. In particular, the Rodeo thanks Case Construction Equipment, Val-Tex, and K.R. Swerdfeger - the Premier sponsors. Without the many sponsors this event would not be possible.
About the National GAS Rodeo:
The National GAS Rodeo is the proving ground for the elite gas crews from across the United States. The intense competition and camaraderie of the Rodeo offer competitors an opportunity to showcase their skills and professionalism. The National GAS Rodeo is proudly administered by Midwest ENERGY Association and supported by American Gas Association, American Public Gas Association, and Southern Gas Association.
About MEA:
MEA serves the people that delivery electricity and natural gas to homes and businesses. MEA (Midwest ENERGY Association) was founded as a trade association over 100 years ago by distribution utilities, whose vision was to improve safety and efficiency. Today, energy delivery companies and their contractors around the globe benefit from MEA's industry learning seminars, operations summits, and other events. Members collaborated to develop EnergyU, the world's premier online training, testing, and evaluation system for gas and electric distribution utilities.