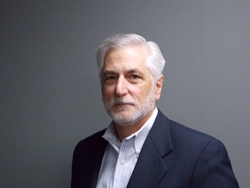 Dan's proven track record and extensive experience in leading the financial operations of high growth, industry-leading companies will be invaluable as W.F. Taylor embarks on a growth strategy to expand its leadership position. -- CEO Dan Pelton
FONTANA, Calif. (PRWEB) May 31, 2016
W.F. Taylor, LLC (Taylor), an industry leader in the adhesives and coatings markets, announced today that Steven S. Williams has joined the company's leadership team as its new Chief Financial Officer (CFO), effective immediately. In his role, Williams will direct all financial, accounting, mergers and acquisitions, and information technology functions for the company.
"We feel very fortunate to have someone of Steve's caliber join the Taylor management team," said Dan Pelton, chief executive officer for W.F. Taylor. "His proven track record and extensive experience in leading the financial operations of high growth, industry-leading companies will be invaluable as we embark on the next phase of our growth strategy to expand our leadership position in the adhesives segment of the flooring industry."
Williams is a seasoned financial executive who brings more than 30 years of experience in the textile and apparel industries, including senior leadership positions at Milliken & Company and Russell Corporation. Prior to joining W.F. Taylor, Williams was the CFO of the Floor Covering division for Milliken & Company.
"I cannot imagine a more exciting time to join W.F. Taylor," Williams said. "Taylor is positioned well for future growth as the company continues to set the pace for driving innovation in the adhesive markets. I know Dan and his leadership team recognize the tremendous opportunity that is before them, and I'm delighted to be a part of it."
In addition, Pelton announced the following promotions and appointments that will join Williams as part of his executive leadership team:

Allan T. Preyer named Vice-President of Commercial Activities: Preyer joined W.F. Taylor in September 2015 as director of strategic accounts. He brings several decades of leadership experience in the apparel, industrial and home furnishings segments of the textile industry, including director and business unit leader roles at Burlington Industries, KoSa Textile Fibers, Western Nonwovens and KordsaGlobal.
Richard E. Schawe named Vice-President of Manufacturing: Schawe joined W.F. Taylor in October 2015 as director of manufacturing. For more than 20 years, Schawe has used his transformational leadership skills to inspire and lead people in the development of new technologies and manufacturing processes for a variety of industries. His previous positions include director of operations at AGY and Hubbell Power Systems.
Robert K. Ddamulira continuing as Vice President of Technology: Ddamulira joined W.F. Taylor in 1996 where he served in a variety of management positions before being named vice president of technology in 2009. Under his direction, Taylor has become a technology driven company that leads the industry in the development of environmentally friendly and sustainable products.
Pelton continued, "This is an extremely important time for Taylor as we explore strategic opportunities to grow our company and expand into new markets. Our executive leadership team has the diversity of experience, proven leadership skills and the passion to lead a 'renewed' Taylor going forward."
# # #
About W.F. Taylor, LLC
Since the 1980s, designing for the environment has been part of W.F. Taylor's innovative fabric. Taylor's Research and Development Team design the highest performing flooring adhesives in the industry with the environment, health and safety in mind. With over half of its products independently tested and awarded environmental certifications, W.F. Taylor has led the flooring adhesive industry in progressive environmental practices. For more information, visit http://www.wftaylor.com.
About Dominus Capital, L.P.
Dominus is a leading middle-market private equity partnership with an operating focus. Drawing on the experience, knowledge and network of its founders and a team of in-house operating executives, Dominus works hand-in-hand with exceptional management teams to unlock the untapped potential of its portfolio companies. The Dominus team members have executed over 50 transactions in the middle market over the past 20 years. Dominus takes a long-term and conservative approach to investing and is proud to have a very consistent and successful track record of creating significant value at businesses in which it has invested. For more information, visit http://www.dominuscap.com.