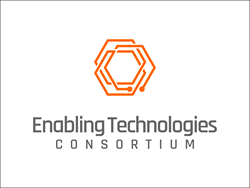 Washington, DC (PRWEB) June 01, 2016
Parallel chemical reactor technology is used by scientists to test various reaction conditions, evaluate different substrates or reagents, or synthesize multiple analogs all at the same time during development of a drug substance process. This process can be made easier and more robust through the use of commercially available platforms, chosen primarily based upon the synthesis scale required (low vs. high volume), throughput needed (medium vs. high), and the level of training or expertise required (minimal vs. extensive). However, experience with and review of the currently available commercial technology have demonstrated that from all the permutations possible, the choices of suitable commercial platforms tend to be limited to either 1) easy to use high volume, low throughput or 2) complex, low volume, high throughput systems. These two experimental paradigms can be time and material intensive or require specialized staff to operate.
"A constant pressure faced in the pharmaceutical industry is to shorten development timelines without compromising the quality of the drug substance or the amount of data to supporting a robust control strategy in regulatory filings. Having a flexible, easy to use instrument that can be readily and cost effectively deployed to scientists that provides data rich solutions with minimal effort and material is a critical gap to enable this approach" Jason Tedrow, Ph.D. Amgen; Lead of ETC Personal Parallel Reactor team.
As a result of this gap analysis, members of the Enabling Technologies Consortium (ETC) have decided to address what they feel is a significant void in parallel chemical reactor technology – the lack of a simple to use, low volume, cost effective, and medium throughput platform with representative sampling of the solid and liquid components of reaction slurries – through sponsoring a project to collaboratively develop this platform in partnership with a vendor. As a first step in establishing this partnership, ETC has placed an open call to the vendor community by means of a "Request for Information" (RFI) through the ETC website, http://www.etconsortium.org. The purposes of this RFI are to solicit interest from the vendor community in collaborating on this project and allow vendors to learn more about the technology requirements sought by ETC. This information will be used by ETC to further define this project and ultimately select a vendor to partner with through a formal "Request for Proposals" (RFP) process later this year. It is the intention of ETC that upon completion of this project, a new medium throughput personal reactor platform will have been created and made available to the scientific community as a commercialized product.
We invite any vendor who may be interested in this project to participate by downloading the RFI from the ETC website and submitting a response by the June 10, 2016 deadline.
About Enabling Technologies Consortium (ETC): (http://www.etconsortium.org)
The Enabling Technologies Consortium (ETC) is comprised of pharmaceutical and biotechnology companies collaborating on issues related to pharmaceutical chemistry, manufacturing, and control with the goal of identifying, evaluating, developing, and improving scientific tools and techniques that support the efficient development, and manufacturing of pharmaceuticals. The purpose of this consortium is to identify pro-actively high-value opportunities to deliver innovative technologies where the business case is compelling and collaboration with the broader external community is required. For more information please contact the Secretariat at info(at)etconsortium(dot)org.