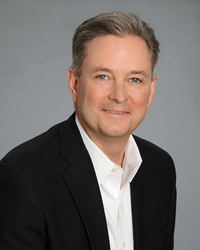 Atlanta, GA (PRWEB) June 01, 2016
Veteran IT professional Rob Spessard has joined Cumberland Group as vice president, bringing his long track record of successfully building organizations to the metro Atlanta-based tech consultancy.
Cumberland Group guides clients as they work to optimize today's technology and navigate strategy, solutions and integration. First focusing on Cumberland Group's security, data analytics, and collaboration businesses, Spessard as part of the company's leadership team, will expand resources and ensure Cumberland Group is well positioned at the intersection of business and technology to capitalize on Cumberland's momentum.
"Rob's understanding of the industry coupled with his talent for building organizations and leading teams makes him a pitch-perfect addition to Cumberland Group at this time in our own story," said Ken Snuggs, co-founder and president of Cumberland Group. "He's a true innovator with a dynamic energy that is unwaveringly client-focused, and I'm looking forward to working with him as we take Cumberland Group to the next level of growth."
Spessard joins Cumberland Group from Dimension Data/Nexus, where he was area vice president of the international company's southeastern U.S. division. During his seven years with Dimension Data and Nexus IS, which was acquired by Dimension Data in 2014, Spessard grew the business to a market leading organization in the southeast. Before Nexus, he was executive vice president of Presidio's Networking and Carrier Services, where he was responsible for rapidly growing that business. He joined Presidio from CyberStarts Inc., a venture capital and technology holding company he helped found.
"Cumberland Group's emphasis on cultivating strong relationships both with clients and team members make it a standout company," Spessard said. "Family, integrity, work-life balance, and collaboration are at the core of our culture and will continue to make us attractive to the best and brightest in the southeastern market."
About Cumberland Group
Cumberland Group delivers the Strategy, Solutions and Integration necessary for today's global enterprise organizations to successfully navigate the rapidly evolving world of Internet Technology. Based in Atlanta, Ga., Cumberland Group focuses on transformative and empowering solutions that help IT organizations make meaningful decisions for their unique environments and business plans.
Cumberland Group. It's Time To Do IT Better.