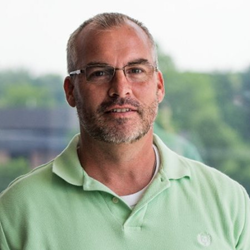 "Paul's experience across a wide range of technology platforms with a focus on building a collaborative approach with both employees and customers is a tremendous addition to CopperHill." says John McCloskey, CEO of CopperHill Consulting.
Philadelphia, PA (PRWEB) June 02, 2016
Omega Data, a technology consulting services company located in Philadelphia, PA with a commitment to delivering innovative cloud-based solutions and IT support services will add key capabilities and resources to the CopperHill team.
The merger will allow the combined company to respond to the diverse and growing needs of their clients with a focus on customer experience enablement, Digital Transformation, Data & Application Integration, and Predictive Analytics & Insight. Paul Kukk, the former CEO of Omega Data, will assume the new role of CTO and lead the company's technology strategy and development group.
As Chief Technology Officer Paul will oversee CopperHill Consulting's software architecture and development group. A decorated veteran of the US Army, he brings to the position over 15 years of experience in custom application design, development and integration. Over his career he has worked with companies from startups to Fortune 500's. Paul has taken his military and corporate experiences and combined them to create a unique leadership style. His focus on collaboration and building a team approach combined with his knowledge in software engineering, data management, data security, and business intelligence has allowed him to effectively deliver on the goals and objectives of his customers. Prior to Omega Data, Paul held various positions and consulted for companies such as Unitek Global Services, TargetRx, Intellihealth, and SmithKline Beecham.
About CopperHill Consulting
CopperHill Consulting is a business focused technology-consulting firm specializing in cloud-based solutions, process optimization, enhancing customer experience and IT support. We focus on leveraging our knowledge and experience to address client needs and developing actionable plans to maximize the benefits of our client's investment, visit http://www.copperhillconsulting.com.