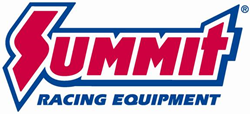 Tallmadge, OH (PRWEB) June 02, 2016
Davis Unified Ignition (D.U.I.) has upgraded its hand-built Deluxe D.U.I. Distributor for small and big block Chevy engines. For starters, Davis added a new Cross-Fire Cap that routes the spark plug wires neatly to each plug, eliminating wire overlap. The distributor also benefits from a new carbon ultra-poly composite gear, making it compatible with any camshaft—hydraulic, solid, roller, etc.
Davis added an adjustable slip collar. That's a huge help if the distributor is installed on an engine with decked heads and a milled block. The adjustable collar ensures a precise fit, which prevents damage to the distributor and cam gear resulting from an improper installation.
The Deluxe Street/Strip D.U.I. Distributor for Small/Big Block Chevy has a precision-calibrated mechanical advance curve, which delivers improved throttle response and improved power. The advance is coordinated with the engine's vacuum advance to mitigate pre-detonation.
The distributor has a built-in 50,000 volt coil and Dyna ignition module, making installation practically drop-in and go with a simple one-wire hookup. It is compatible with small and big block Chevrolet engines that use a distributor.
SEE THE DAVIS UNIFIED IGNITION DELUXE STREET/STRIP D.U.I. DISTRIBUTOR FOR SMALL/BIG BLOCK CHEVY AT SUMMIT RACING.
Summit Racing Equipment
http://www.summitracing.com
1-800-230-3030