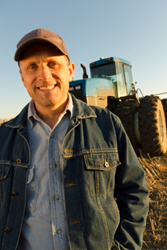 Farming is far from simple, and the analysis of the financial information should be handled with the appropriate tools.
Red Wing, MN (PRWEB) June 01, 2016
In order for a farm to fulfill its full financial potential, good financial management is necessary. Without these tools, decisions are often made based on hunches, emotional decisions, or simply how much money is currently in the bank account. The ability to make purchases and operational decisions based on real numbers and facts enables a farmer to make more profitable decisions. Farmers can use these tips for improved farm accounting practices.
Set up and use production analysis.
Production analysis offers the ability to compare profitability between profit centers, production centers, and production years. Using production analysis allows farmers to easily obtain cost of production information, and it can be measured by pre-defined quantities such as: per acre, per bushel, per box, per head, or any unit tracked. When production is tracked in this way, farmers are able to pull out the information to analyze and improve their operation.
Set up and use a budget.
Having a budget allows a farmer to create 'what if' scenarios, which can help project future sales, income statements, and cash flow. This is a crucial step for being able to plan for future business strategies.
Use transaction distribution.
When purchasing things like seed and fertilizer, it is best to know where those products were used, so an accurate financial picture can be attained. In order to do this, farmers can distribute the costs of those things during the transaction entry process. By understanding where the fertilizer was used, for instance, farmers can better understand true costs.
Use inventory units of measure.
It can be hard to keep track of all inventory items on the farm, since some may be purchased in one unit of measure, yet used in a different unit of measure. To remedy this, set up different units of measure for each product ahead of time. Doing this allows you to, for example, purchase something by the gallon, and use it by the ounce. This is a much more accurate way to track inventory, and it also helps distribute costs accurately.
"Simple, "off the shelf" software works great for simple, routine businesses. Farming is far from simple, and the analysis of the financial information should be handled with the appropriate tools," says Ken Hilton, President of Red Wing Software, adding "Just like you wouldn't haul two ton of fertilizer in a one-ton truck, don't try to analyze a complex business with under-powered software tools. "
Red Wing Software, Inc., along with its nationwide network of business partners, offers industry-leading service, as well as training, on-site installation and implementation of the software. Their vision is "Creating the best management software experience".
Red Wing Software, Inc. develops, integrates and supports the accounting and financial management needs of small- to mid-sized businesses, agribusinesses, non-profits, and municipals across North America. For more information on Red Wing Software products, including CenterPoint Accounting, CenterPoint Accounting for Agriculture, CenterPoint Fund Accounting, CenterPoint Payroll, CenterPoint Depreciation and Red Wing Tax Forms, call 1-800-732-9464 or visit http://www.redwingsoftware.com.