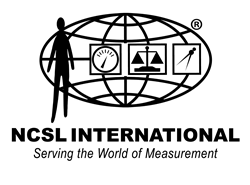 Normative standards help establish quality and test protocols while calibration standards help to ensure that a quality result is obtained.
Boulder, Colorado (PRWEB) June 13, 2016
NCSL International Conference Keynote Address. As more countries and states legalize the use of cannabis (for medical or recreational purposes) the need for normative and calibration standards becomes increasingly critical. For example, how do enforcement agencies know that the cannabis is natural or synthetic, how will they know how much THC is in the blood stream, how will labelling be used to properly indicate THC content, how will the packaging be made child-proof (i.e., foods which contain THC), etc. Normative and calibration standards will be necessary to help address these issues. Normative standards help establish quality and test protocols while calibration standards help to ensure that a quality result is obtained.
ASTM International is a global leader in the development and delivery of voluntary consensus standards. There are over 12,000 standards developed by ASTM which are used worldwide to improve product quality and enhance health and safety. These standards are what help to bolster consumer confidence. ASTM International is recognized as a standards developing organization (SDO) in the US and Canada. With the help of an advanced IT infrastructure, standards are developed using contributions from international technical experts representing 140 countries. Members create the test methods, specifications, classifications, guides and practices that support industries and governments worldwide. Using this infrastructure and expertise will allow the regulatory community to have standards developed in an efficient timeline. ASTM International's efficiency will help regulate the medical cannabis quality, differentiate between the various concentrations, and ensure that globally-accepted analytical techniques are available.
Dr. Ralph M. Paroli, C.Chem., is responsible for providing leadership and managing research activities. Since 2013, Paroli has served as R&D Director in Measurement Science and Standards at NRC. Prior to that, From 1998 to 2012, he served as director of Building Envelope and Structure, Institute for Research in Construction, where he had responsibility for the NRC research program addressing concrete materials durability and repair, wall and window systems performance, and thermal and moisture performance of materials and roofing systems. Possessing more than 30 years of experience in spectroscopy and thermal analysis and over 20 years' experience related to roofing. Paroli is the ASTM International 2016 Chairman of the Board. An ASTM International member since 1994, he has served on its board since 2011. He was the Chairman of Committee D08, and a member of D11 on Rubber and E60 on Sustainability. He has also served a term on the ASTM Committee on Standards which reviews and approves all technical recommendations for actions on standards. Dr. Paroli is a member of the American Chemical Society, Chemical Institute of Canada, Association of Professional Chemists of Ontario, and the Society for Applied Spectroscopy.