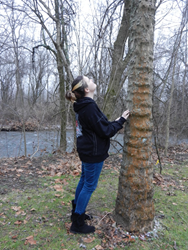 There's bound to be something to enjoy with the whole family!
Franklin County (PRWEB) May 31, 2016
School's out for the summer, and there are plenty of things to do around Franklin County. With the warm weather now making its appearance, here's a list of the top five things to do within the area, as recommended here at FCVB.
1) Renfrew Park and Institute in Waynesboro (Preschool-8th grade for specific activities)
With the warm weather beckoning us, nature is seeking to be enjoyed. Renfrew has many programs this summer for kids anywhere from preschool to eighth grade, such as Summer Day Camp running from June 14 through July 19, as well as "Mornings in the Park." Renfrew also has awesome volunteering opportunities for adults and older students, or there is always walking around and enjoying the park and nature on your own. If it gets too hot, take a dip in Renfrew's creek.
2) Cluggy's Amusement Center in Chambersburg (All Ages)
Cluggy's is open year-round, but the warm weather and free time from school beg to argue this an opportune time to go. With go-carts, batting cages, miniature golf, arcade games… there's bound to be something to enjoy with the whole family!
3) Franklin County Fair in Chambersburg (All Ages)
While this is not an event that will be held all summer, it does take place in the midst of the season. From July 10 through 16, the County Fair will feature animals such as cows, goats and rabbits, as well as other events such as tractor pulls, demo-derbies, and different contests. Not to mention, enjoy all those fair foods, yum!
4) Joyful Arts Studio in Greencastle (All Ages)
If you are looking for something relaxing and enjoy art, the Joyful Arts Studio would be the place for you this summer. Offering various classes throughout the season, it can help any artist hone in on their craft or help beginners learn how to be a better artist. Learn from an actual artist, but also, just relax with this stress-relieving activity. Classes are available to all ages.
5) Anderson Genealogy Services in Chambersburg (Attend with Family)
This last one is a bit different in comparison to the others, but if you are a history buff, this one may be worth looking into. Find out about your heritage with Anderson Genealogy Services, where collaborative research will help you find out your family's history. This one can literally relate to the whole family, and it is knowledge that can be taken with you even once summer ends.
The Franklin County Visitors Bureau invites all to explore Franklin County PA and enjoy the trails of history, arts, and architecture, recreation, natural beauty, fresh foods and the warm hospitality of communities like Chambersburg, Greencastle, Mercersburg, Shippensburg, and Waynesboro. Franklin County PA is located just north of the Mason Dixon Line and is an easy drive to Washington DC, Philadelphia, and Pittsburgh. Discover more…plan a visit soon at ExploreFranklinCountyPA.com or by contacting 866.646.8060.