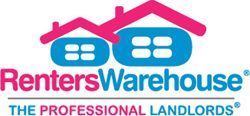 Austin is an incredible market, and rents have increased over the last two years faster than I have ever seen in a market.
Austin, TX (PRWEB) June 01, 2016
Renters Warehouse in Austin is experiencing major growth with the purchase of San Antonio-based Go Time Realty.
The Austin office, which already had 91 properties under management, adds another 53 with the acquisition of Go Time. That's a total of 144 properties under the watchful eye of Jesse Evans, Regional Vice-President for Renters Warehouse in Texas.
Renters Warehouse is one of the largest and most awarded residential property management companies in the U.S. with almost 15,000 homes under management.
"Go Time was a great fit for Renters Warehouse because they had a great portfolio of properties," says Evans. "The owner was organized and had everything that we needed to make it an easy transition. Before the acquisition we did not have any homes in San Antonio but had begun doing some networking in the area. This will allow us to expand into the new market faster and more effectively since we already have a great property base."
Go Time Realty owner Eugene Herbert said the decision to sell his business is bittersweet, and he is humbled and honored to have had the trust of homeowners in the San Antonio market over the years.
"I took very good care of each property and provided flexibility to every property owner," Herbert says. "I chose Renters Warehouse largely because of their promise to honor existing agreements and because they seemed to fit along the same lines of fees and services as my company. It takes a special kind of person and team to do property management, and I feel I chose the right team for the job."
Meanwhile, in Austin itself, Renters Warehouse continues to enjoy steady growth.
"Austin is an incredible market, and rents have increased over the last two years faster than I have ever seen in a market," says Evans, who opened the Texas office in Nov. 2015. "This is driven by the incredible growth of the tech industry in Austin, which is booming."
Evans says Austin is a "very community-based city" and that Renters Warehouse will be involved in more events in the city this summer.
Renters Warehouse exists to help homeowners to discover wealth and financial freedom through Rent Estate™. To learn more about Renters Warehouse or to find out how much your home will rent for, visit http://www.renterswarehouse.com today!
-30-
About Renters Warehouse
Renters Warehouse, founded by Brenton Hayden in 2007, is one of the fastest-growing and highest-reviewed property management companies in America, and the largest in Minnesota. Managing over 13,500 properties nationwide, the Renters Warehouse team of Professional Landlords is dedicated to helping everyday homeowners lease and manage their residential real estate with confidence. In 2015, the company officially trademarked the term Rent Estate™ to redefine the entire industry as real estate gives way to this new lucrative asset. They currently boast 32 offices in over 17 states and growing. Not only has Renters Warehouse received the prestigious honor of being included on the Inc. 500 | 5000 list of fastest-growing privately held companies in America six consecutive years in a row, this Great Rated company was also named one of the "Best Places to Work" by the Minneapolis St. Paul Business Journal in 2010, 2011, 2012, 2014, and 2015 and by the Phoenix Business Journal in 2013 and 2014, and was honored as one of America's "Best Places to Work" in 2012, 2014 and 2015 by Outside Magazine. Recognized as leaders in real estate, business management and innovation, they have been honored with 18 Business Stevie Awards both internationally and stateside.