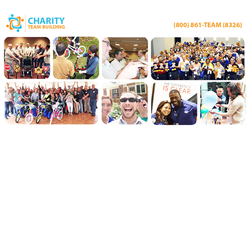 Local Indianapolis business continues to make a positive impact, one meaningful meeting experience at a time.
INDIANAPOLIS, IN (PRWEB) June 02, 2016
According to a recent Successful Meetings trend survey, meeting planners continue to seek authentic experiences for attendees, with a renewed focus on events that help co-workers connect in a meaningful way. Magnovo Training Group is supporting these goals by developing meeting experiences that matter with team building programs that target businesses of all sizes within the Indianapolis region.
Founded in 2009, Magnovo Training Group is an internationally-recognized professional development company with deep ties in Indianapolis. Highlights of their offerings include charity team building, professional development, and customized workshops with a strong focus on supporting inclusion and diversity within the local business community.
"At Magnovo our motto is change the world, don't just play the game. Our team building programs are designed to do just that by engaging every member of a team with impactful and inspiring activities. We're excited to be building these opportunities for businesses within our own local community." says Rob Jackson, president and founder of the company.
The success of this local business is built on the outstanding reputation of their corporate training professionals. Indianapolis businesses will benefit from Magnovo's highly skilled facilitators with strong backgrounds in organizational development, training and development, and performance consulting. Magnovo facilitators include successful business executives who have experienced the pressures of the real-world corporate environment and understand how to navigate corporate issues.
In addition to the positive impact they make with clients, Magnovo Training Group has developed its own set of Corporate Social Responsibility initiatives—providing financial support and in-kind donations to a variety of local organizations. This unique local business continues to make a positive impact, one meaningful meeting experience at a time.
About Magnovo Training Group
Magnovo Training Group is a professional development company dedicated to creating meeting experiences that matter with an extensive range of customized workshops, charity team building, and performance consulting throughout the Indianapolis region, as well as across the U.S., Canada, and Europe. Offering workshops that focus on leadership, public speaking, and team building activities, the company features an energized group of soft-skills experts. Magnovo Training Group strives to inspire positive change for clients through relevant workshops. Every workshop is tailored to the clients' needs in order to create impactful, experience-based events that educate, inspire leaders, and develop teams. Magnovo Training Group emphasizes philanthropy: each of its team building workshops contribute to the community. For more information, please visit http://www.magnovo.com.