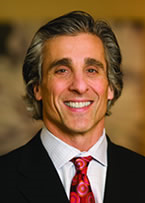 Washington, DC (PRWEB) June 01, 2016
One of the East Coast's most renowned plastic surgeons has announced a new procedure that could reshape the field of cosmetics. Dr. Philip Schoenfeld, the founder and doctor of Renu by Dr. Schoenfeld, is now offering Kybella as a remedy for the double-chin problem plaguing so many Americans.
Kybella is the first and only nonsurgical double-chin treatment that has been approved by the U.S. Food and Drug Administration, according to Dr. Schoenfeld.
"It's a minimally invasive procedure that destroys fat cells when it's injected into your chin," he said. "Your visit should only take about 15 or 20 minutes. It's that easy."
Double chins are caused by a combination of aging, genetics and weight gain. They're a fairly common issue with adults, according to Dr. Schoenfeld.
"And now we have a common, nonsurgical solution," he said. "Most patients achieve the chin profile they're looking for within two to four visits. There's no need for re-treatment after that."
While the dosing and number of shots will be customized for each patient, those making an appointment can expect to be given between 14 and 40 shots with a small needle similar in size to that of a Botox needle. Patients have reported low pain levels during the procedure, with any pain experienced quickly subsiding after a few minutes, according to Dr. Schoenfeld.
"We also offer some methods to manage pain prior to the injections, including ice, numbing creams and lidocaine," he said. "Most patients have reported that they experience less pain in subsequent visits as well."
How Does it Work?
Kybella uses the active ingredient deoxycholic acid, which is a naturally occurring molecule in the human body that helps process and absorb fat. When it's injected into the chin, it destroys fat cells and prevents them from storing fat.
"It's a good option for those who want to avoid the more invasive chin augmentation, necklift and facelift surgeries," said Dr. Schoenfeld. "We're looking forward to getting some new patients in the door for this simple procedure."
About Dr. Schoenfeld
In practice in the Washington, D.C. and Maryland area since 1998, Dr. Schoenfeld is double board certified in otolaryngology, head and neck surgery, and facial plastic and reconstructive surgery. He performed his undergraduate studies at Hobart College and later obtained a medical degree from New York Medical College. Dr. Schoenfeld completed his residency training at the Walter Reed Army Medical Center.
For more information about the new procedure or to make an appointment with Dr. Schoenfeld, call (301) 652-7368 or email moreinfo(at)renudc(dot)com.
Contact:
Renu by Dr. Schoenfeld
5454 Wisconsin Ave #1625
Chevy Chase, MD 20815
301-652-7368
moreinfo(at)renudc(dot)com