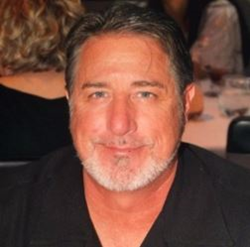 It's an exciting time to be in Healthcare IT, and Office Practicum is at the forefront."
Horsham, PA (PRWEB) June 01, 2016
Office Practicum, a top ranked provider of integrated electronic health record and practice management solutions, announced that it has named Healthcare IT veteran Kraig Brown as the company's Chief Revenue Officer. Kraig joins Office Practicum with over 20 years of senior leadership experience, spending the past 15 years at some of the most innovative companies in the Healthcare IT space. As Office Practicum's new CRO, Browns' top priority will be maintaining the company's dominance in pediatrics, while accelerating growth in adjacent markets.
Kraig most recently served as the CRO for Consolo Services Group, a leading web-based EHR for the hospice market. Before joining Consolo, Brown served as Chief Executive Officer for RazorInsights, a leader in cloud-based EHR technology and financial solutions for community-based hospitals. He played a pivotal role in the company's growth, leading to a successful acquisition by athenahealth in January, 2015.
"OP's march toward dominance in the pediatric EHR market has come with years of dedicated talent focused on physician success," said Brown. "Today, the company is poised to expand within pediatrics but also across the continuum of care with innovative web-based solutions that include critical billing services. It's an exciting time to be in Healthcare IT, and Office Practicum is at the forefront."
"As we seek to aggressively move Office Practicum forward and establish the company as a top-tier EHR/PM vendor, we focused on identifying an extraordinary leader who could bring vision, focus and a wealth of experience to OP's future," said Greg Anderson, Chief Executive Officer of Office Practicum. "I have seen Kraig in action, and the Board and executive team are confident that Kraig's diverse and broad experience in the Healthcare IT industry, as well as his passion for leading high performing teams, will propel OP forward."
About Office Practicum
Office Practicum is a top ranked provider of electronic health record and practice management software for use in clinical settings. Since 1992, the innovative Office Practicum solution has been delivered to over one-thousand medical practices across 48 states and the Caribbean, ranging from solo providers to hospital-based clinics. The privately held company maintains primary offices in suburban Philadelphia, Cleveland and central California. For more information visit http://www.officepracticum.com.