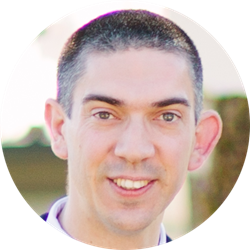 Security should be present at all layers of automotive security, which is why a well-researched and thorough roadmap is imperative.
Wilmington, MA (PRWEB) June 01, 2016
Modern cars have become complex digital devices, which can contain up to 100 electronic control units, a host of both wired and wireless interfaces, and dozens of sensors that produce gigabytes of data every hour. The 4th escar USA conference is a place for dissemination and exchange of state-of-the-art approaches to improving cyber security in the automotive industry.
Security Innovation's Principal Scientist, Dr. Jonathan Petit will be delivering a seminar entitled "Automated Vehicle Vulnerabilities?". In this session Dr. Petit will propose a roadmap for automated vehicle cybersecurity. He will present potential vulnerabilities at both the sensor and sensor-fusion levels of design. In addition, he will present a classification of security threats according to their risk in order to propose a realistic "plan for action." Dr. Petit will also describe recommended countermeasures to harden the automated vehicle ecosystem.
"Security should be present at all layers of automotive security, which is why a well-researched and thorough roadmap is imperative," said Dr. Petit.  "However, because automated vehicles and V2X cybersecurity is such a new area, few have the expertise to build such an action plan.  My hope is that this session will help those in the industry to make automated vehicles safer for everyone."
Prior to joining Security Innovation, Dr. Petit was a Research Fellow in the Computer Security Group at University College Cork, Ireland. He coordinated the European funded FP7 PRESERVE project and holds a PhD and M.Sc. degree from Paul Sabatier University, Toulouse, France.
In addition to Dr. Petit's seminar, Security Innovation is also a proud sponsor of this year's escar USA event in Detroit, MI.
About Security Innovation
Since 2002, Security Innovation has been the trusted partner for cybersecurity risk analysis and mitigation for the world's leading companies, including Microsoft, Sony, GM, Disney and Dell. Recognized as a Leader in the Gartner Magic Quadrant for Security Awareness Computer-Based Training for the second year in a row, Security Innovation is dedicated to securing and protecting sensitive data in the most challenging environments - automobiles, desktops, web applications, mobile devices and in the cloud. Security Innovation is privately held and headquartered in Wilmington, MA USA. For more information, visit http://www.securityinnovation.com.
About escar USA
The overall goal and objective of the escar USA workshop is to provide a forum to encourage collaboration among private industry (e.g. , OEMs, suppliers, vendors), academia, and government (e.g., DOT, NHTSA, DoD, DHS, European Commission) regarding modern in-vehicle Cyber Security threats, vulnerabilities, and risk mitigation/countermeasures. In addition to Cyber Security, escar also addresses other automotive security issues such as electronic theft protection and new digital business models. This workshop will create the opportunity for information exchange, networking, and collaboration among your peers and a setting to define research needs. The workshop will also offer networking opportunities for (future) attendees in relevant government initiatives. For more information, visit http://www.escar.info.