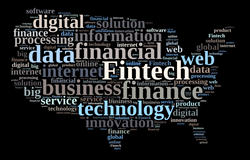 San Ramon, CA (PRWEB) June 02, 2016
The iValley Innovation Center in the San Francisco Bay Area announces the first edition of FinTech Talk - a financial services innovation event, that brings together leaders in financial services, technology startups and early stage venture capitalists. The one-day event will be held on June 21, 2016 at Bishop Ranch in San Ramon. With more than 35 speakers and 300 expected attendees, this event is slated to be the intersection of the best in financial services and Silicon Valley.
Register at http://www.ivalley.co/fintechtalk.php.
Transformation in Financial Services Marketplace
The Financial Services industry is undergoing a transformation largely driven by FinTech companies, there being an estimated 2,000 FinTech startups and more than $44 billion in venture capital funding, contributed towards innovation. FinTech startups leverage technologies such as the Blockchain distributed ledger, Big Data, Artificial Intelligence and other digital technologies to create unique value propositions to customers; enhancing modes of customer acquisition; significantly reducing the cost to serve; using data innovatively to monetize or reduce risk; adding segment-specific value propositions such as creating digital banks for millennial customers.
"We are hosting FinTech Talk at iValley as part of an ongoing effort to create an ecosystem where financial services firms and technology startups can synergistically collaborate. iValley connects innovation demand to supply in a sharing economy type model with value-added acceleration services which reduces the cost of innovation for the enterprise and the cost of capital for startups through de-risking" said Paddy Ramanathan, Founder and Managing Director of iValley Innovation Center.
Thought Leaders Addressing Today's Challenges
Meet "up and coming" startups as well as the established market leaders, such as Andy Harmening, vice-chairman for the Consumer Banking Division at Bank of the West, a regional financial services firm headquartered in San Francisco. Bank of the West, a subsidiary of BNP Paribas, provides a wide range of personal, commercial, wealth management and international banking services through more than 600 branches and offices in 23 states and digital channels. Harmening will deliver the event's keynote on why the time is right for traditional financial services firms to partner with FinTech start-ups.
"At Altiscale, we are working closely with banks and other financial institutions to help them use Big Data to understand customers better, create new products and services, fight fraud and improve cyber security and operations," says Raymie Stata, CEO of Altiscale and a keynote speaker at FinTech Talk. "We are just at the start of what new technologies can do to help the financial services industry grow and thrive."
For more than 30 years, Silicon Valley has helped innovative companies and their investors move bold ideas forward, fast. Silicon Valley Bank (SVB) provides targeted financial services and expertise through its offices in innovation centers around the world. With commercial, international and private banking services, SVB helps address the unique needs of innovators and Eduardo Vergara, Head of Payments Services at Silicon Valley Bank, joins the speaker panel at FinTech Talk offering insights in payments innovations.
Sample Session Topics

Will Conversational UI powered by AI bots be the next banking app
What would be the next Big Data opportunities in financial services
Will permissioned Blockchain distributed ledgers create the new fabric for financial services and deliver on the promise of Bitcoin without its drawbacks
How are Banks building new channels with APIs to grow revenue and scale up innovation.
Artificial Intelligence, Big Data and Blockchain Startups and the Workplace of the Future Showcase
"New advancements in deep learning and natural language understanding (NLU) are leading to powerful software bots for process automation and in augmenting human decision making in back office and the front office," says Kamesh Raghavendra early-stage VC at The Hive who is speaking at the event. The Hive is a venture-building studio for startups specializing in data-driven applications in enterprise, IoT and on-line segments.
Several Blockchain startups will be at the event so will R3, a financial innovation firm that leads a consortium partnership of over 40 of the world's leading banks, helping to design and deliver advanced distributed ledger technologies to global financial markets. "Projects like iValley provide a forum where up-and-coming technologists can collaborate constructively with end users and potential adopters," says Kathleen Breitman Strategy lead at R3 who will be speaking at the event on the work R3 is doing with its member banks on innovation using blockchain distributed ledgers.
The innovation imperative is changing the workplace in financial services with a more distributed workforce requiring an immersive video collaboration capability. FinTech Talk is planning to showcase and stream the event with PanaCast 2 from Altia Systems, an immersive video collaboration experience for the workplace of the future.
"We're happy to host iValley's FinTech Talk event here at Bishop Ranch this year. The FinTech industry's growth is unprecedented, and its importance cannot be understated. We look forward to seeing what innovations are to come from Bay Area companies and minds." said Alexander Mehran, Jr. President and COO of Sunset Development.
Registration
http://www.ivalley.co/fintechtalk.php
Sponsorship and Media Inquiries
info(at)ivalley(dot)co or call (925) 575-7832
About iValley Innovation Center
Please visit http://www.ivalley.co or follow us on Twitter @ivalleyIC
About Altiscale
Please visit http://www.altiscale.com or follow us on Twitter @Altiscale.
About The Hive
Please visit http://hivedata.com/why-the-hive/
About R3CEV
Please visit http://r3cev.com/about/
About Altia Systems
Please visit http://www.getpanacast.com/company
About Sunset Development and Bishop Ranch
Please visit http://www.bishopranch.com/