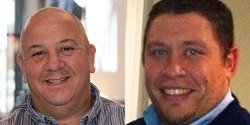 Yorba Linda, CA (PRWEB) June 01, 2016
A perpetual challenge is posed by improving systems for rapid small-scale protein purification and analysis used to acquire sample numbers for statistically significant analyses needed for the selection of lead candidate molecules.
PerkinElmer is sponsoring a new, free educational webinar, "Rethinking the timeline required for Quality by Design studies in protein process development," which will discuss how Quality by Design (QbD) timelines can be accelerated through the high-throughput miniaturization of purification workflows and subsequent characterization of relevant proteins. The process of using nontraditional sample preparation techniques and high-throughput capillary electrophoresis permits, enables, and facilitates small-scale protein purification—and analysis in a matter of mere days that would typically take weeks with alternative methods. These advantages over traditional approaches enable researchers to experimentally determine a vast potential design space for process development, leading to increased yield and product quality.
The speakers are Louis Fabri, director of Protein Technologies, CSL, and Bill Flaherty, bioprocess scientist, Merrimack Pharmaceuticals. Lou, a senior member of the CSL research staff, heads the protein chemistry purification group and leads the high-throughput purification of proteins and macromolecular assessment of proteins for research-based studies at CSL Limited. Bill, an associate scientist within the process development group at Merrimack Pharmaceuticals, is charged with developing methods, characterizing molecules, and supporting process development and manufacturing. The speakers' complete bios are found on the LabRoots website.
Lou will address how the use of a small-scale protein purification robotics platform, coupled with optimized transient expression clones, decreased the time to produce and purify antibodies (mg quantities), offering an effective process to screen a diverse collection of proteins from which lead-candidate molecules can be selected. Bill will explore the use of a high-throughput platform to quantitatively characterize protein molecules for pharmaceutical process development—specifically, to assess protein conjugation and purity during the purification and construction of a pharmaceutical target. He will discuss how PerkinElmer's LabChip® microfluidics technology alleviates bottlenecks from small-scale purification workflows.
High-throughput capillary electrophoresis (micro-CE or CE-SDS) workflows provide rapid, automated analytics to address the sample numbers required for QbD studies, unlike more traditional methods. The LabChip assay, featuring high sensitivity and resolution, also offers many significant advantages over alternative traditional methods. The JANUS® BioTx Workstation provided tenfold advantages in throughput over higher-scale Fast Protein Liquid Chromatography platforms, while generating data predictive of those larger-scale workflows. Using transient expressions systems, clarified supernatants could be directly transferred to the liquid-handling robotics platform to rapidly purify proteins through multiple stages of chromatography.
The free webinar, hosted by LabRoots, will be presented on June 14, 2016, at 8 am Pacific Time/11 am Eastern Time.
For full details about the event and free registration, click here.
About PerkinElmer:
PerkinElmer, Inc. is a global leader focused on improving the health and safety of people and the environment. The Company reported revenue of approximately $2.3 billion in 2015, has about 8,000 employees serving customers in more than 150 countries. Additional information is available at http://www.perkinelmer.com.
About LabRoots:
LabRoots is the leading scientific social networking website and producer of educational virtual events and webinars. Contributing to the advancement of science through content sharing capabilities, LabRoots is a powerful advocate in amplifying global networks and communities. Founded in 2008, LabRoots emphasizes digital innovation in scientific collaboration and learning, and is a primary source for current scientific news, webinars, virtual conferences, and more. LabRoots has grown into the world's largest series of virtual events within the Life Sciences and Clinical Diagnostics community.