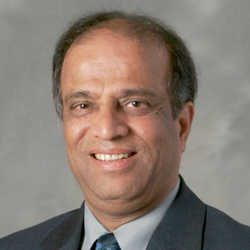 Yorba Linda, CA (PRWEB) June 02, 2016
Hyper and hypoparathyroid diseases, in which the body produces either too much or too little parathyroid hormone, are often inactive conditions, but they can cause significant incidences of disease, sometimes resulting in death. Patients may experience explicit symptoms such as kidney stones, bone fractures, and seizures, or more-subtle challenges manifested by weakness, fatigue, headaches, depression, lack of concentration, or underlying elevated blood pressure.
DiaSorin is sponsoring a new, free educational webinar, "Parathyroid Functional States: How to Define and How to Assess," which will discuss how parathyroid hormone (PTH) is produced in the body and its role in bone and mineral metabolism, the differences and similarities between primary and secondary hyperparathyroidism, and the patient types that are most in need of PTH monitoring. As the speaker picks up the normality enigma, its importance will be addressed diagnostically as it relates to the nuanced choices made in the course of clinical management.
The speaker, D. Sudhaker Rao, MD, FACP, FACE, has served as the Section Head, Bone & Mineral Metabolism, and Director, Bone & Mineral Research Laboratory, at Henry Ford Hospital, Detroit, for more than two decades. It is known as the best bone histomorphometry lab in the state, and one of the best in the country. Under Dr. Rao's direction, the lab has been conducting basic and clinical research, and has published extensively on the pathogenesis of bone fragility, age-related bone loss, mechanism of atypical fractures, role of vitamin D in parathyroid adenoma size and disease expression, and on parathyroid tumorigenesis. Dr. Rao's complete bio is found on the LabRoots website.
The free webinar, hosted by LabRoots, will be presented on June 16, 2016, at 9 am PT/12 pm ET.
For full details about the event and free registration, click here.
About DiaSorin:
DiaSorin Inc. offers the broadest, fully automated Infectious Disease and Specialty Diagnostics menu including the Best-in-Class Vitamin D. These quality assays are analyzed on the versatile LIAISON® XL platform. We provide value through sales, service and support solutions to clinical laboratories by consolidating their menu in order to streamline processes and increase efficiency.
About LabRoots:
LabRoots is the leading scientific social networking website and producer of educational virtual events and webinars. Contributing to the advancement of science through content sharing capabilities, LabRoots is a powerful advocate in amplifying global networks and communities. Founded in 2008, LabRoots emphasizes digital innovation in scientific collaboration and learning, and is a primary source for current scientific news, webinars, virtual conferences, and more. LabRoots has grown into the world's largest series of virtual events within the Life Sciences and Clinical Diagnostics community.