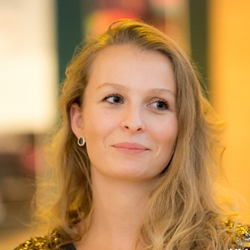 Yorba Linda, CA (PRWEB) June 02, 2016
Glycosylation is one of the most widespread co- and post-translational modifications of human proteins. It is known to affect the protein properties, and plays a role in multiple diseases. The sialic acids at the end of the glycan chain act as a binding site for toxins, pathogens, and human lectins in a linkage-specific manner, possessing important biomarker potential.
In the process of developing and producing biopharmaceuticals, glycosylation is a crucial quality attribute and it must be monitored. Different cell culture conditions can lead to diverse glycoform patterns of specific proteins. Characterization of the heterogeneous character of glycoproteins in biopharmaceuticals and in biomarker discovery can be challenging, and mass spectrometry (MS)-based platforms are, to a greater extent, being used for the glycosylation analysis.
SCIEX is sponsoring a new, free educational webinar, "Glycomics and glycoproteomics by CESI-MS for biomarker discovery and biopharmaceutical characterization," which will discuss the use of CESI-MS, which is capillary electrophoresis (CE) separation combined with sheathless electrospray ionization (ESI) for biomarker discovery, targeting the glycoprotein prostate specific antigen (PSA). In addition, in combination with a dopant enriched nitrogen gas (DEN-gas), the analysis of tryptic Fc-N-glycopeptides of a monoclonal IgG1 antibody (mAb) will be explored. The precision of CESI-MS in glycosylation profiling will be compared to nano liquid chromatography (LC)–ESI–MS and matrix assisted laser desorption/ionization (MALDI)–TOF–MS. The improved repeatability and sensitivity by employing the DEN-gas will be discussed, and also, its application for the analysis of other glycoproteins. CESI-MS with DEN-gas will be reviewed for the analysis of glycans after reducing-end labeling.
The speaker is Guinevere Kammeijer, MSc, PhD candidate, Center for Proteomics and Metabolomics, Leiden University Medical Center. Kammeijer received an MSc in analytical chemistry at the VU University, Amsterdam, which included an internship at the Center for Proteomics and Metabolomics at Leiden University Medical Center, where she focused on small-scale sample preparation with CESI-MS/MS. As a PhD candidate, under the supervision of Professor Manfred Wuhrer, Kammeijer's project involves exploring CESI-MS/MS for protein glycosylation analysis with a focus on the analysis of glyco-peptides, employing a porous nano-sprayer for MS coupling.
The free webinar, hosted by LabRoots, will be presented on June 15, 2016, at 7:30 am PT/10:30 am ET.
For full details about the event and free registration, click here.
About SCIEX:
SCIEX, a Danaher company, helps to improve the world by enabling scientists and laboratory analysts to find answers to complex analytical challenges. The company's global leadership and world-class service and support in the capillary electrophoresis and liquid chromatography-mass spectrometry industry have made it a trusted partner to thousands of scientists and lab analysts worldwide who are focused on basic research, drug discovery and development, food and environmental testing, forensics, and clinical research.
About LabRoots:
LabRoots is the leading scientific social networking website and producer of educational virtual events and webinars. Contributing to the advancement of science through content sharing capabilities, LabRoots is a powerful advocate in amplifying global networks and communities. Founded in 2008, LabRoots emphasizes digital innovation in scientific collaboration and learning, and is a primary source for current scientific news, webinars, virtual conferences, and more. LabRoots has grown into the world's largest series of virtual events within the Life Sciences and Clinical Diagnostics community.