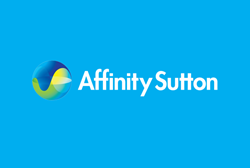 It's great to welcome Affinity Sutton to the Raveolution and we look forward to helping them achieve their CX goals
(PRWEB UK) 1 June 2016
Affinity Sutton, one of the largest housing associations in England, with 58,000 homes, today announced it has partnered with Customer Engagement specialists Rant & Rave to capture real-time feedback from its residents.
From later this month, residents who speak with Affinity Sutton's contact centre will be invited, via text message, to share their thoughts on the service they received. Those who visit the Affinity Sutton website will also be invited via web widget to rate their experience and comment in real-time.
Rant & Rave's technology will understand every comment instantly and present the results back to Affinity Sutton for action. Opportunities for process improvements will be highlighted, outstanding customer service recognised and training needs addressed.
The housing association will also use Rant & Rave's Frontline Engagement module to present the voice of their customers back to the wider business in a fun and engaging way. Individual agents will be able to read feedback received specifically about them and view how their performance compares to others within their team.
Catrin Jones, Director of Customer Service, Affinity Sutton said "We are constantly looking for ways to better understand what is driving customer satisfaction and have selected Rant and Rave to support us with this. The feedback will allow us to focus our efforts on the processes and services that have the most impact and matter most to our customers, delivering satisfaction and value for money."
Dennis Fois, CEO, Rant & Rave, said "It's great to welcome Affinity Sutton to the Raveolution and we look forward to helping them achieve their CX goals."
The partnership is driven by Affinity Sutton's commitment to consistently good service.
About Rant & Rave
Rant & Rave was launched in 2000 and is a leading customer engagement specialist, counting half of the FTSE as clients. Its real-time technology lets brands proactively communicate with and listen to the voice of their customers so they can take real-time, inspired action.
About Affinity Sutton
With 58,000 homes and a one hundred year history, Affinity Sutton is one of the biggest providers of affordable housing in England. As a business for social purpose we're committed to helping people put down roots.
We are committed to tackling the shortage of affordable housing with an ambitious development programme - in the last year we successfully delivered a new homes programme of 1,400 homes across all tenures.
We are committed to investing in our communities and our programme is one of the largest of its kind in the country. Our work in this area has been awarded a 'Big Tick' four years in a row by BITC, the UK's leading body for responsible business practice and focuses on three key areas: financial and digital inclusion; work and training and improving neighbourhoods.
We are also a member of the g15 which represents London's 15 largest housing associations, providing homes for 1 in 10 Londoners and one quarter of all new building. We are working to solve the housing crisis by delivering good quality, affordable homes of all types.
For media enquiries please contact Lucy Pond at Affinity Sutton on 020 7378 5555 or email lucy.pond(at)affinitysutton(dot)com.