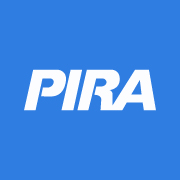 Higher oil prices are inevitable because surplus stocks are substantially declining, the world has no spare capacity, and sooner or later prices will have to increase to stop destroying supply and create supply.
New York, NY (PRWEB) June 01, 2016
NYC-based PIRA Energy Group believes that higher oil prices are inevitable. In the U.S., commercial stocks continue to edge lower. In Japan, crude runs decline while crude and product stocks draw. Specifically, PIRA's analysis of the oil market fundamentals has revealed the following:
Higher Oil Prices Are Inevitable
Higher oil prices are inevitable because surplus stocks are substantially declining, the world has no spare capacity, and sooner or later prices will have to increase to stop destroying supply and create supply. The longer prices stay where they currently are the less supply and shorter the market will be later. Demand growth for light distillates (gasoline/naphtha) is outpacing middle distillates (diesel/gasoil/jet) with much of the change versus prior years in the Atlantic Basin. Gasoline cracks and refinery margins will stay generally healthy through the summer but lower than in 2015. Diesel cracks will only gradually recover, weighed down by high stocks.
Less Is More — Recovery Tied to Supply-side Rebalancing
May saw little fundamental support for price recovery. Mixed weather forecasts and a relatively stout build in storage prompted the 12-month and calendar year strips to retrace the month-to-date gains. Nevertheless, PIRA's view of an emerging deeper inflection point in U.S. production underscores upside price risk ahead.
Market Hits the Gas Pedal — Can It Last?
Western Europe is definitely putting Dutch production ramp-downs in the rear view mirror thanks to help from Russia, Algeria, and Norway, which are adding a combined 87 mmcm/d year-over-year. Strong pipeline flows are being ignored as a bearish signal because of the continued disappointment on LNG arrivals. LNG supplies are relatively flat year-over-year and month-over-month, creating concerns that the promised LNG glut will be delayed for a spell. Meanwhile, power demand in Europe has definitely taken a significant step up in the last year. However, over 60% of this increase has been in the United Kingdom, due to its carbon floor. We have yet to see the same response on the Continent, and given current strength, it is becoming less and less likely.
Oil Price Rally Extends Coal Gains
Coal prices pushed notably higher last week, with rising oil prices providing a large amount of the upside impetus. Prices into Northwest Europe (API#2) picked up the most amount of ground, while South African (API#4) and Australian (FOB Newcastle) gains were somewhat limited by comparison. While PIRA retains a bullish outlook for 2017 pricing, we view supply potentially returning to the market as prices recover as a key downside risk for global pricing.
RIN Balances to Tighten; Prices to Rise
Based on the EPA proposal for the U.S. renewable fuel mandate to increase to 18.8 billion gallons in 2017, the volume of banked renewable D6 Renewable Identifications Numbers (RINs) will decline and prices are expected to increase.
RGGI Emissions Down; Market Looks to Auction
RGGI prices in May slipped below $5/ton, but despite the declines, open interest remains firm. Emissions were down almost 30% year-over-year in 1Q. PIRA expects the June auction to be fully subscribed, but to reflect compliance buying. Price recovery from current levels will be supported by more normal weather and also by the 2016 Program Review – with a draft Model Rule expected by fall. RGGI modeling of a flat cap post-2020 shows a need for reserve tons, and forthcoming modeling will consider a declining cap structure, which is more in line with partner states' long term targets. PIRA continues to believe that current pricing will prompt policy interest in a higher auction reserve price.
Upside Risks for Power
French Minister Segolene Royal confirmed the implementation of the carbon floor at "around 30 euros/MT" through the Budget Law in 2017. While there are uncertainties about the details of the policy, French winter power and spark spreads may have a 4 euro/MWh upside. With a carbon floor set at €30/MT, the most interesting dynamics will emerge with Spain and Italy, which have fairly large interconnection capacities and also price gas at the margin. In Germany, nuclear availability is improving in the very short-term, but large unavailability is planned for the end of Dec. 2016 and early Jan. 2017. The unusual pattern might be related to the end of the fuel rod tax in 2016. Upsides for exports (including higher flows to France) and lower nuclear will keep German coal in a price setting position for the time being.
LNG Supply and Pricing Enter New Phases of Flexibility
New LNG pricing schemes will be the key to unlocking the next generation of LNG projects in the decade ahead. PIRA sees these pricing mechanisms involving NBP and Henry Hub in both an active and passive way. PIRA also sees LNG contracting heading back to some of its historical roots through a more integrated approach to project development in an era when price risk vastly outweighs volume risk.
Argentina Looks to Increase Domestic Gas Supply
Argentina is seeking to rebuild natural gas production after years of decline, offering higher prices on output from new developments, an Energy Ministry source said Friday. "The program is designed to encourage exploration and increase production," the source said on the condition of not being named. The program took effect Thursday and will run until December 31, 2018, according to a resolution in the Official Bulletin, the newspaper of record. The output from new projects can be sold at a price 44% higher than the current average, according to the resolution.
Signs of Broad Pick-up in Global Economic Activity
Topics discussed in PIRA's recent report include: a broad-based U.S. GDP expansion in the current period; a solid pace of recent Chinese job growth; an encouraging trend in Japanese wages; a preview of June economic calendar; and a recent swing regarding the Brexit opinion polls.
U.S. Propane Prices Set To Outperform this Summer
U.S. propane prices continue to perform below PIRA expectations. Despite dwindling surplus stockpiles, which look to fall into deficit to the year ago as soon as this week, Mont Belvieu propane gained a modest 1.4% last week, well below WTI's gain and about in line with Brent. Higher U.S. prices will become increasingly necessary as the summer progresses to further hinder arbitrage economics in order to slow the export drain of U.S. stockpiles.
Much Drier Forecast
The Climate Prediction Center did a quick 180 Monday while many traders were enjoying the remnants of a three-day weekend. Prior forecasts for the period through mid-June had mostly called for normal precipitation during the period, but a change to a much drier forecast was published on May 30th. The drier forecast was also accompanied by a much cooler temperature forecast, however, so the impact to currently planted crops should be minimal. It does however almost guarantee that the remaining soybean acres will be planted, with 84 to possibly 85 million U.S. acres a real possibility.
Asia Adjusting to the Changing Dynamics of the Downstream Sector
Oil prices are recovering as rebalancing continues with strong global oil demand growth and declining non-OPEC supply. Asian product balances show stronger demand growth for gasoline compared with diesel and a supply mismatch as potential supply for diesel exceeds demand. Product prices will continue to favor gasoline, providing incentives for refiners to shift yields. Asian refinery runs will ease over the near term due to seasonal turnarounds. Asian margins will improve from recent weakness with stronger seasonal gasoline cracks, before easing later in the year as crude costs rise with the market.
Stage Set for Price Sentiment Shift
At the start of last week optimism pushed the then NYMEX nearby price back above ~$2.10/MMBtu. Early on, the gaze of the market appeared to have shifted to June, when cooling degree day (CDD) tallies ascend higher, pulling incremental gas into the power sector via stronger loads that lack the same price elasticity of the shoulder season. However, upside momentum proved fleeting, with prices dipping below $2/MMBtu days later, reflecting South Central storage congestion. As a result, incremental gas has been forced into the power sector, coloring Henry Hub (HH) cash trading and acting as an anchor to a sustainable price recovery.
Henry Hub, Meet Your British Cousin, NBP. You Will Be Spending Plenty of Time Together in the Future
Europe is not currently the destination of choice for early U.S. Gulf Coast LNG exports. Europe, however, plays an influential role in arbitrating where the cargoes ultimately land. U.S. LNG is not flowing to Europe for reasons tied to how European gas fundamentals are increasingly interacting with North American gas fundamentals. The building of injection season in Europe is likely to change this initial lack of interest in U.S. LNG, as Sabine Pass volumes ramp up.
The Rally in U.S. Ethanol Prices Continued
The week ending May 20, prices and margins reached the highest values since last summer. Rising corn and oil prices were supportive.
European Product Markets Carefully Balanced
Refining margins will stay generally healthy and runs reasonably high through the summer before weakening. The French workers strike is assumed to end mid-June with limited lasting impact as strategic stock releases help cover – but the situation is volatile. Product markets are carefully balanced with strong gasoline demand growth and high refinery production/stock levels. Refiners are shifting yields from middle distillates toward gasoline. Gasoline cracks should stay generally healthy though the summer, while diesel cracks will only gradually recover.
Freight Rates Hold Steady on China's Solid Start to 2016
In a rollercoaster month, 180,000 dwt Cape rates have generally covered typical operating costs, although the Baltic 5TC average weakened to the lower end of the spectrum at the end of the month. Voyage calculations show that exporting Colombian coal to Asia via an expanded Panama Canal will prove hard to justify in comparison to sending fully loaded Capes to Asia via the Cape of Good Hope.
U.S. Commercial Stocks Continue to Edge Lower
Stocks fell as a large crude inventory decline more than offset a product stock increase. The latter's increase occurred despite relatively strong reported demand in good part because product imports made a new high for the year. Versus last year, the overall stock surplus narrowed.
La Niña Shift Stokes Optimism for Demand-side Rebalancing
While peak June-August cooling season weather is far from decided, a hotter than normal summer, which some are calling for, could boost gas-fired electrical generation above our 33 BCF/D Reference Case forecast.
Global Supply Surge Undercut by Production Outages Around the World
Two schools of thought are under debate regarding the 25-mmcm/d (close to 1-bcf/d) year-over-year decline in LNG production in the first quarter. First, the collective effect of production shortfalls in Trinidad and Malaysia, sabotage in Nigeria, and civil war in Yemen all combined to strip the market of sizable LNG volumes so far this year. Second, a period of extremely poor global demand, coupled with an upcoming surge in supply from Australia (now) and the U.S. (later), is depressing the price outlook. In response, subtle production cuts or slower ramp-ups are being made around the world, particularly in places where the marginal cost of producing LNG (including production and/ or shipping costs) outweighs the benefits of selling the extra cargo.
Saudi Arabia Has Very Limited Spare Capacity
The center of the world's attention when it comes to global surplus capacity is Saudi Arabia. PIRA believes it could produce 12 MMB/D, but it would take 90 days to drill up existing fields to reach this capacity level and doing so would run counter to optimal reservoir engineering practices. We believe Saudi Arabia's instantly available capacity is 10.5 MMB/D, excluding the Neutral Zone, which is currently shut and unlikely to start up until sometime in 2017. PIRA concludes that with very little spare capacity and large financial requirements, there is limited risk to Saudi Arabia undermining the continued rebalancing of oil markets.
Legal Uncertainty Behind Weak Auction Demand for California Carbon
With CA/QC allowance prices staying below the secondary market, and against the backdrop of concerns over legal challenges to the auction, May auction results indicate an unprecedented level of undersubscription. However, just two days earlier (and after the auction took place), filed legal briefs suggested that consigned allowance sales would likely not be impacted by the lawsuit. PIRA believes that even if the lawsuit is successful, consigned/ Quebec auctioned allowances could be needed for CP2 (2015-2017) compliance. Even in this bearish scenario, this should be supportive of prices staying close to the reserve price. In the event auctions are upheld, the removal (and slow potential return) of unsold ARB allowances would provide additional price support. The market's response to today's results was subdued, suggesting the results lined up with expectations.
Industrial Action in France Cuts Refinery Runs
Industrial action by workers in France is disrupting refining operations. Crude runs are currently down by about 80%. Assuming the strike is resolved by June 10, PIRA estimates that 260 MB/D of crude runs will on average be lost in May and June. Gasoline output losses are estimated at about 1.7 million barrels in May and June and diesel losses at 3.4 million barrels for both months as well.
Financial Stresses Remain Low
The S&P 500 was higher on the week. The Russell 2000 was also higher, while high yield debt (HYG) improved and volatility (VIX) lessened. Of note, emerging market debt (EMB) declined for the second straight week. The U.S. dollar was higher for the third straight week. It was higher against the euro, pound and yen. It has also continued to strengthen against a host of Asian currencies, along with the South African rand, Australian dollar, and the Eastern European currencies. Commodities were mixed on the week. Energy moved higher, but the overall index and ex-energy eased. Precious metals and industrial metals were also lower.
WCSB Wildfires Exacerbate Conditions for Embattled Producers
The raging inferno known colloquially as "The Beast" has layered further stress onto long-suffering western Canadian producers. Wildfire-related demand reductions have been significant — with oil sands and associated cogen facility shut-downs announced in rapid succession. Moreover, brimming storage levels highlight the need for continued supply-side balancing and producer discipline during the injection season.
U.S. Diesel Demand Performance to Improve; Gasoline Growth Rates Ease
PIRA tracks several key monthly data releases that provide insight into transportation fuel trends. Such indicators can help confirm expected shifts in demand growth, particularly for distillate (diesel) and gasoline. The most recent releases suggest that gasoline demand growth is probably in the process of peaking, while diesel demand, which has displayed increasingly negative performance, should see substantial improvement in coming months.
Global Equities Post A Positive Week
Global equities were, on balance, mostly higher by an average 2%. In the U.S., the gains were broad based. The strongest performers were banking, housing, technology, and retail. Energy was higher, but lagged a bit after a period of outperformance. Internationally, many of the tracking indices moved higher. The strongest were emerging Asia, China, and Europe, though Latin America posted a decline.
Japanese Crude Runs Decline; Crude and Product Stocks Draw
Crude runs fell amid turnarounds and unplanned outages. Crude imports dropped sharply and crude stocks drew 6.3 MMBbls. Finished product stocks also fell by 1 MMBbls. Gasoil demand was stronger and stocks drew. The kerosene stock build rate moved up from 45 MB/D to 75 MB/D on seasonally weaker demand. Refining margins remain soft, though on the week light product cracks improved.
Stocks Hold Steady in May
As mild weather undermined power loads in May, continued gains in both hydro and non-hydro-renewable generation have been reinforced by strong coal-to-gas switching. PIRA estimates that power sector coal stocks were little changed the past month at some 198 MMst as of month-end.
Inventories Dropped to the Lowest Level of the Year
Stocks were drown in four of the five PADDs the week ending May 20. Ethanol output dropped slightly as the impact of spring maintenance persists.
The information above is part of PIRA Energy Group's weekly Energy Market Recap- which alerts readers to PIRA's current analysis of energy markets around the world as well as the key economic and political factors driving those markets. To read PIRA's Market Recap first, subscribe to PIRA Perspectives here.
Click here for additional information on PIRA's global energy commodity market research services.
CONTACT:
PIRA Energy Group
3 Park Avenue, 26th Floor
New York, NY 10016
212-686-6808
sales(at)pira(dot)com