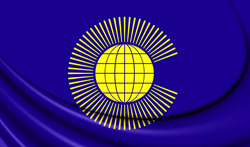 At Sherrards we are committed to providing our clients, contacts and friends connectivity across the globe
London, UK (PRWEB UK) 2 June 2016
02 June 2016, Sherrards Solicitors through its membership of Alliott Group, is delighted to announce its involvement in the Commonwealth Trade Initiative (CTI) in which Alliott Group is an official Commercial Partner. The relationship extends Sherrards reach to a number of new countries and offers the firm access to commercial and government organisations and resources that will help to further our clients' success in the Commonwealth region.
The CTI has been set up by the Commonwealth Enterprise and Investment Council (CWEIC) which facilitates trade and investment throughout the 53 countries of the Commonwealth and supports private sector companies and governments to promote economic activity. The CWEIC works with its member companies to expand their businesses and to help them invest in Commonwealth countries.
At the heart of the CTI is the Commonwealth Trade Platform, a digital business platform that has been designed to connect thousands of buyers and suppliers across Commonwealth markets to enable them to gain access to up to date market intelligence and seek advice from experts such as those within Sherrards Solicitors who can help to unlock new trading opportunities.
Oliver Everett, Chief Executive Officer at CWEIC comments: "The Commonwealth presents an enormous growth opportunity for global businesses looking to expand into new markets and the launch of this new initiative could not come at a better time. The engagement we've seen prior to its launch, demonstrates clearly the extent to which global businesses can see the value of Commonwealth markets as an important growth engine."
Paul Marmor, Sherrards' head of international services adds: "Trade between the 53 members of the Commonwealth countries runs into billions and billions which is hardly surprising given that the commonwealth accounts for over a third of the world's population. At Sherrards we are committed to providing our clients, contacts and friends connectivity across the globe. Through our involvement with The Alliott Group, and such organisations as The International Bar Association, The American Bar Association and UKTI we have great coverage in Europe, North & South America and the Asia Pacific Region. Now through our involvement with The CTI we have all parts of the Commonwealth covered off for the benefit of the Sherrards' community.