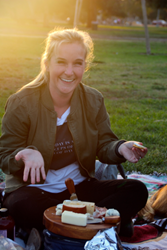 Free fresh-popped popcorn, too!
Los Angeles, CA (PRWEB) June 02, 2016
The 2016 Free Outdoor Summer Movie Series returns to North Hollywood this summer with ten films programmed from June 11 to September 24, 2016 in parks throughout North Hollywood. All films are on Saturday night and begin at dusk.
The series starts with "The Croods" at Jamie Beth Slavin Park on June 11, followed by "Maleficent" in North Hollywood Park on June 25. The series will also be showing "Inside/Out," "Men In Black," "Frozen," "Gravity" and 2015's "Cinderella." For the Full schedule go to the festival's Facebook page.
The 2016 Free Outdoor Summer Movie Series is sponsored by L.A. District 2 City Councilman Paul Krekorian, NoHo West Neighborhood Council, NoHo Northeast Neighborhood Council, Midtown NoHo Neighborhood Council, International Film Festival North Hollywood, NoHoArtsDistrict.com, LA Parks, Universal Pictures, Squadup, and FilmLA.
This is a free, family-friendly event. Bring a blanket and picnic, bring a folding chair or use one of the chairs provided. There will be free popcorn courtesy of FilmLA.
Go to the film festival website http://www.iffnoho.com
Follow IFFNoHo on Facebook, Instagram, Twitter
Use hashtag #SummerMovies
ABOUT INTERNATIONAL FILM FESTIVAL NORTH HOLLYWOOD:
The International Film Festival North Hollywood is a 501(c)(3) non-profit organization that celebrates the art of filmmaking, helps support a community of artists and showcases North Hollywood as an entertainment and travel destination. IFFNoHo supports and nurtures emerging independent filmmakers and their stories from around the world not currently found in mainstream American cinema. Our goal is to collaborate with community partners to build social cohesiveness, philanthropy and volunteerism using film as the catalyst.