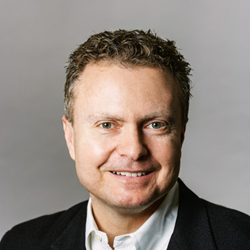 "Innovation is persisting and perhaps even thriving during these dynamic shifts," said Cannice. "While richly valued enterprises may find leaner times ahead, new disruptive ventures may be entering an opportunity rich environment."
San Francisco, CA (PRWEB) June 02, 2016
The Silicon Valley Venture Capitalist Confidence Index® for the first quarter of 2016, registered 3.54 on a 5 point scale (with 5 indicating high confidence and 1 indicating low confidence). This quarter's index measurement declined only slightly from the previous quarter's index reading of 3.59, and suggests a level of stability in the near term high-growth entrepreneurial environment.
This is the 49th consecutive quarterly survey and research report and, thus, provides unique quantitative and qualitative trend data and analysis on the confidence of Silicon Valley venture capitalists in the future high-growth entrepreneurial environment. Mark Cannice, Ph.D., department chair and professor of entrepreneurship and innovation with the University of San Francisco (USF) School of Management, authors the research study each quarter.
In the new report, Cannice writes, "In the midst of ongoing changes in the high-growth entrepreneurial environment, the Silicon Valley Venture Capitalist Confidence Index stayed relatively constant in Q1 and suggests a reasonably steady transition from headier days of unsustainable trends in valuations to a clearer focus on traditional new venture value creation methods." For example, Jeb Miller of Icon Ventures contended, "The massive opportunity to solve vertical market and business use cases leveraging the power of the new cloud, mobile, and big data platforms remains. We are seeing a return to capital efficient models and a pullback from the 'grow at all cost' strategy that has plagued the market for the past couple years."
Focusing on exit markets, Paul Holland of Foundation Capital responded, "The chill from public markets slowed later stage activity, but the thaw is helping with the psychology of investing such that I think we are currently in an equilibrium state between greed and fear." Dixon Doll, Emeritus Co-founder of DCM, stated, "It's more likely to see excellent end game results for well-managed top-notch entrepreneurial companies when the overall financial environment is solid. I predict the current chilly exit environment is an overreaction on the downside which will moderate positively without excess."
"Innovation is persisting and perhaps even thriving during these dynamic shifts in valuations and potential exits," wrote Cannice concluding the report. "While richly valued enterprises may find leaner times ahead, new disruptive ventures may be entering an opportunity rich environment with venture partners ready to get to work with them."