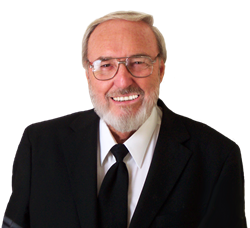 If you look back in the history of the Bible, you will see the only time there was true peace was when the people were being led and governed by the Priests who were appointed by Yahweh and followed the Laws strictly
Abilene, Texas (PRWEB) June 03, 2016
Yisrayl Hawkins, Pastor and Overseer at The House of Yahweh in Abilene, Texas, has written a new post this week that boasts the place to get solutions to any problems, in advance. Like most of the world, the Pastor is taking note of the debates among the presidential candidates and says it doesn't matter who is elected, their success will only come from leading the world back to the Holy Scriptures. He explains that history has proven time and time again that a country can only be run successfully when it is governed by the authorities that Yahweh set in place, as He said in the beginning.
"If you look back in the history of the Bible, you will see the only time there was true peace was when the people were being led and governed by the Priests who were appointed by Yahweh and followed the Laws strictly," Yisrayl says.
Yisrayl goes on to show how society broke down after the Priests were disposed of by an agency that he says is still in power today. Yisrayl goes on to explain who this agency is and how they continue to plot and scheme in order to keep society unaware of what will bring peace and stability back to the world.
"The leaders, and those who want to lead, need to understand that the only thing that will make America and the world great is the keeping of Yahweh's Laws. Anything else is just not going to work," Yisrayl adds.
Yisrayl says he can show, through the Holy Scriptures, how leaders can solve problems in advance, and find true and lasting solutions.
To read about this, go to http://yahwehsbranch.com.
About Us
The House of Yahweh, fully recognized in 1983 as a non-profit organization in the United States of America, continues to fulfill its commissioned work of preaching and publishing the True Message of Salvation.
The House of Yahweh has correctly restored the Heavenly Father's and the Savior's True Names in the translation named in Scripture as The Book of Yahweh.
Media Contact
Rebekah Mathews or Teshua Schoenheinz (800) 613-9494