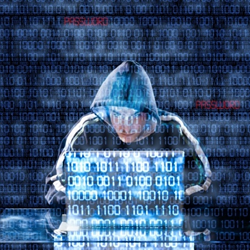 The importance of privacy has steadily trended upward over seven years.
Ogden, UT (PRWEB) June 08, 2016
FreePrivacyPolicy.com announces another notable milestone with more than 500,000 website owners using its complimentary privacy policy generator to create their custom privacy policies.
The privacy policy creator includes several compliance verification tools to help websites effectively protect their customers' privacy, while limiting their liability and adhering to the most notable state and federal privacy laws and third party initiatives. These include: Google Adwords Privacy Policy requirements, Personal Identifiable Information (PII), Federal Trade Commission Fair Information Practices, the Children's Online Privacy Protection Act (COPPA), Can-Spam Act, and the California Online Privacy Protection Act (Caloppa).
FreePrivacyPolicy.com is a service courtesy of Trust Guard, LLC, the leader in website security.
"Free Privacy Policy makes it easy to create custom privacy policies," said Dave Brandley, CEO of Trust Guard, LLC. "In 15 minutes or less, a professional privacy policy can be created and ready to add to a website, blog, or mobile app."
Website owners overwhelmingly report their satisfaction with FreePivacyPolicy.com. In fact, "95 percent of customers would recommend FreePrivacyPolicy.com to a friend," according to thousands of customer ratings and reviews collected by ShopperApproved.com.  
With security breaches such as those at Anthem Blue Cross, toy manufacturer VTech and many others consistently grabbing headlines, ecommerce sites should take heed as consumers become increasingly concerned about their internet privacy and security.
Consumers who are skeptical about a site's security are unlikely to trust that their data won't be stolen or compromised, meaning that businesses could miss out on sales if they can't assure their customers that their site is safe.
Internet privacy concerns have been increasing in recent years, according to a 2012 report by Ponemon Institute. The report found that "the importance of privacy has steadily trended upward over seven years."
About FreePrivacyPolicy.com:
The Free Privacy Policy website provides business owners with an affordable way to create a privacy policy that is consistent with state and federal laws, and also safeguards against lawsuits. The service has now been used by over 500,000 website, blog, and mobile app owners. 
FreePrivacyPolicy.com is provided courtesy of TrustGuard.com, a leader in PCI compliance, website security scanning, privacy, and business verification services.
For questions, please contact 877-848- 2731.