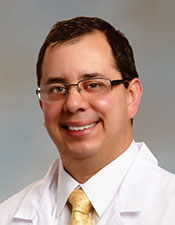 Greenbelt, MD (PRWEB) June 02, 2016
The Center for Vein Restoration (CVR), the nation's largest, physician-led, vein treatment medical organization, is proud to announce expansion to Indiana. CVR will begin seeing patients on June 2nd and June 6th of this year at the four new locations of Avon, Greenwood, Evansville and Ft. Wayne, Indiana.
With these new locations, local patients will have access to an expanded suite of advanced treatments for venous insufficiency—the underlying cause of varicose and spider veins—as well as access to a large Patient Services call center offering person-to-person assistance to discuss treatment options, answer insurance questions, and make appointments.
CVR names Luis Barajas, MD, RPhS, ABVLM as the Regional Medical Director for Indiana. Dr. Barajas states, "Venous treatments are very safe and effective with no major restrictions following the procedure. CVR's physicians are well trained and dedicated to the treatment of venous disease providing a candid plan of care that will best match patient outcome desires. With over 7,000 performed over the last several years, I am excited to join the admirable Center for Vein Restoration family."
ABOUT LUIS BARAJS, MD, RPhS, ABVLM
A native of Northwest Indiana, where he attended Purdue University and obtained his Bachelor of Science in Biology. He moved to Southport, IN as a medical student, and completed his medical degree from Indiana University in Indianapolis. Dr. Barajas has also accomplished the following:

His residency training was completed in Family Practice at Methodist Hospital in Gary/ Merrillville.
After four years of emergency medicine, he opened his own family practice in Hobart, IN.
In 2007, he received additional training in treating patients with vein disease, and began performing vein procedures for Decatur Vein Clinic in Indianapolis.
In 2009, Dr. Barajas became Assistant Medical Director for Decatur Vein Clinic, and has treated countless patients in the northern Indiana.
Dr. Barajas received board certification in venous medicine by the American Board of Venous and Lymphatic Medicine in 2009.
As of 2015, he is one of only 718 physicians to receive this distinction, which recognizes a physician's skill and expertise in the vein field.
Associate clinical professor at Indiana University School of Medicine educating future physicians in venous disease and the latest in evidence-based treatments.
Center for Vein Restoration's Avon, IN clinic is located at:
105 S. Raceway Rd., Suite 135, Indianapolis, IN 46231
Center for Vein Restoration's Greenwood, IN clinic is located at:
33 E. County Line Rd., Suite D, Greenwood, IN 46143
Center for Vein Restoration's Evansville, IN clinic is located at:
6540 Logan Dr., Suite 2, Evansville, IN 47715
Center for Vein Restoration's Ft. Wayne, IN clinic is located at:
7230 Engle Rd., Suite 101, Ft. Wayne, IN 46804
ABOUT VENOUS INSUFFICIENCY
Venous insufficiency, the cause of varicose veins and spider veins, indiscriminately affects between 30–40 million Americans. Numerous factors including age, weight, prolonged sitting or standing, genetics or a history of DVT (blood clots) can increase the risk of developing this all-­to-­common and often underdiagnosed disorder. Treatment options range from lifestyle changes like exercising or taking regular breaks from prolonged sitting or standing to an array of minimally-­invasive, outpatient procedures that close problem veins, redirecting blood flow to healthier ones.
ABOUT CENTER FOR VEIN RESTORATION
Having performed its first procedure in 2007 under President and CEO Dr. Sanjiv Lakhanpal, Center for Vein Restoration (CVR) has since become a nationally recognized leader in the treatment of varicose and spider veins. Dedicated to relieving leg pain, treating the vascular cause of severe leg wounds, and eliminating unsightly veins, CVR's minimally invasive procedures allow patients to look better, feel better, and live better. With 55 locations and counting, they have assembled the most qualified and experienced team of physicians, researchers, and staff to serve patients across Alabama, Indiana, Maryland, Virginia, Connecticut, Michigan, New Jersey, New York, Pennsylvania, and Washington, DC.
For more information, visit http://www.centerforvein.com. You may also contact Nicole McMillan at nicole(dot)mcmillan(at)centerforvein(dot)com or 240-965-3277.