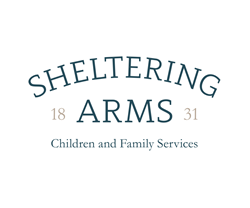 The Honest Company has donated thousands of diapers, baby carriers, bath time supplies, and personal care items valued at over $50,000.
New York, NY (PRWEB) June 06, 2016
Sheltering Arms Children and Family Services announced its 3rd Annual Community Baby Shower event for 150 low income expectant mothers and fathers residing in Queens, New York on June 9th, 2016. Attendees will take home gifts and supplies for their new babies including diapers, play pens, car seats, and more. The Community Baby Shower is being held from 12 to 3 p.m. at The Harvest Room located at 90-40 60th Street, Jamaica, NY 11432.
The Honest Company has donated thousands of diapers, baby carriers, bath time supplies, and personal care items valued at over $50,000. The Honest Company, founded by Jessica Alba, Brian Lee, Christopher Gavigan and Sean Kane in 2012, specializes in safe, effective, and delightful products across a wide range of consumer categories, including baby, personal care, home care, and vitamins & supplements. Step2, manufacturer of children's playhouses and wagons, has donated brand new toy bins and wagons, and the New York Knicks have donated signed memorabilia for the winners of the baby shower games.
Highlights of the event include raffles, a photo booth, baby shower games, cake and catering, music, and presentations from the Department of Health, the Department of Transportation, WIC, and more so that parents gain key information for accessing family resources.
"Our parents make incredible sacrifices to give their babies what they need to thrive, but with rising costs for baby supplies, parents in our communities are still forced to make impossible decisions between basics like healthy food, clean diapers, and safe cribs or strollers. With the support of donors like The Honest Company, we can give parents relief to focus on what is most important – their baby's healthy development and their family's strength," said Elizabeth McCarthy, CEO of Sheltering Arms.
Despite the challenges of poverty, parents in the Sheltering Arms Healthy Families program are empowered to give their young children everything they need for a strong start. The program's prenatal/natal specialists partner with low-income parents to build safe and nurturing spaces for their babies. During regular home visits, specialists monitor healthy growth and teach parents strategies for facilitating on-time childhood development. By participating in the Healthy Families program, parents instantly gain a community of fellow mothers and fathers who support each other in navigating parenthood on the margins. Healthy Families also connects parents to resources such as safe housing, WIC, food stamps, car seats, diapers, medical care and more.
About Sheltering Arms
Sheltering Arms strengthens the education, wellbeing, and development of high-need children and families across the New York metro area. We serve more than 20,000 people a year from the Bronx to Far Rockaway. Through compassion, innovation, and partnership, we respond to our community's greatest needs and enable individuals to reach the greatest heights of their potential.
For information about Sheltering Arms NY visit shelteringarmsny.org.