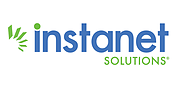 "As a single system that deeply integrates with our CoreLogic multiple listing and tax platforms, TransactionDesk provides the best possible experience for our members." - Zan Monroe, FRAR
Austin, Texas (PRWEB) June 02, 2016
Instanet Solutions announced today that Fayetteville Regional Association of REALTORS® (FRAR), Real Estate Information Network (REIN) and Northeast Oklahoma Real Estate Services (NORES) have chosen the TransactionDesk® platform, including InstanetForms® and Authentisign®, as a new service and benefit for their memberships. Together the three organizations serve more than 12,000 real estate professionals in North Carolina, Virginia and Oklahoma.
This announcement comes on the heels of recent TransactionDesk agreements with the North Texas Associations of REALTORS®, the New Orleans Metropolitan Association of REALTORS® and Connecticut MLS.
TransactionDesk by Instanet Solutions is a full-featured eSignature, online forms, transaction and document management system that includes a comprehensive set of tools for both agents and brokerages to manage their business. TransactionDesk integrates deeply with CoreLogic® multiple listing and property information platforms, including Matrix™, InnoVia® and Realist®. The integrations greatly reduce data entry time by populating transactions and forms with MLS and tax data and by improving the workflow to manage documents and listing attachments. Users in some markets are also able to add listings to their MLS by completing an MLS input sheet in the InstanetForms module within TransactionDesk.
"Many companies still load listings for their agents," said Mike Cotrill, chief executive officer of NORES. "Today, members are completing the input sheet and giving it to a brokerage that is then re-entering over 100 pieces of information into the MLS system. With TransactionDesk, they'll be able to enter the data into the MLS input sheet using InstanetForms. Offices can then review the information and upload the data to the MLS without any redundant data entry, saving brokerages hundreds or even thousands of staff-hours each year."
"We're really looking forward to implementing TransactionDesk," said Zan Monroe, chief executive officer of FRAR. "As a single system that deeply integrates with our CoreLogic multiple listing and tax platforms, TransactionDesk provides the best possible experience for our members."
"TransactionDesk benefits our member agents, but it will also benefit our brokerages," said Joan Griffey, executive vice president of REIN. "TransactionDesk gives brokers the power to customize the system the way they want using a set of advanced configuration tools."
"We continue to see more and more MLSs and associations choosing TransactionDesk over other options," said Martin Scrocchi, chief executive officer of Instanet Solutions. "After considering the costly add-ons required by 'free' services to match what we offer—as well as questions of data security and privacy—discriminating organizations are selecting Instanet. We are in our 25th year of proudly serving the real estate community and are looking forward to many more similar announcements in the near future."
About Instanet Solutions: Instanet Solutions is a leading provider of real estate technology with over 500,000 licensed, paid user accounts of their various real estate focused products—Authentisign®, TransactionDesk®, InstanetForms®, DocBox®, InstanetOffers® and InstanetFax®. Instanet Solutions began delivering residential real estate technology in 1991 and is proud to be celebrating our 25th year of providing technology to the real estate world. Further information about Instanet Solutions and its products is available at http://www.instanetsolutions.com.
CoreLogic, the CoreLogic logo, Matrix, InnoVia, and Realist are trademarks of CoreLogic, Inc. and/or its subsidiaries.