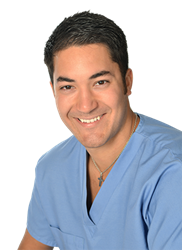 McKinney, TX (PRWEB) June 03, 2016
Dr. Bryce Gates is excited to announce his new practice, Custom Dental, has recently opened, and is open to new patients looking for a dentist in McKinney, TX. From this practice, Dr. Gates will offer patients numerous advanced treatments, including laser dentistry and dental implant placement. A grand opening of Custom Dental is scheduled to take place on Saturday, June 4, from 12 p.m. to 4 p.m.
Dr. Gates is inviting all residents of the surrounding community to attend the grand opening. The event will include a flag raising ceremony, the performance of the national anthem and tours of Custom Dental. Attending guests will have the chance to enjoy music, food and drinks, games and a photo booth. The grand opening also will help raise money for Task Force Dagger Foundation, a non-profit organization that supports special operations service members and their family members.
Once Custom Dental is officially opened, patients will be able to visit the practice for various procedures that utilize leading technology to improve accuracy, efficiency and final results. Dr. Gates will provide patients with the least invasive gum disease treatment available to a dentist in McKinney, TX, with the LANAP® protocol, which is a laser dentistry procedure that eradicates gum disease without any unnecessary pain or trauma. For patients who have already lost teeth, Dr. Gates will offer dental implants, which provide a high level of functionality and a natural look.
For further information about laser dentistry, dental implant placement or any of the other procedures that Dr. Gates performs, patients are encouraged to visit the website of his new practice, http://www.thedentistofmckinney.com. Patients who need to schedule treatment with a dentist in McKinney, TX, are also welcome to directly call Dr. Gates' office at (469) 452-2033.
About the Doctor
Dr. Bryce Gates is a general dentist offering personalized dental care to patients in McKinney, TX. Dr. Gates believes that a patients' treatment begins with actively listening to each patient and completing a thorough examination. Dr. Gates and his entire team take pride in offering the latest advancements in dentistry and dental technology to ensure they provide the highest level of care to each patient. Dr. Gates is experienced in a variety of areas in dentistry including cosmetic dentistry, implant dentistry, restorative dentistry as well as surgical treatments and conscious sedation. To learn more about Dr. Gates or the services he offers, please visit his website at http://www.thedentistofmckinney.com or call his office at (469) 452-2033 to schedule an appointment.