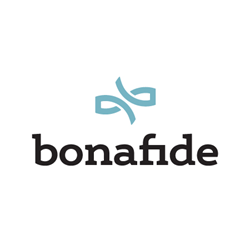 Our success is always a reflection of our clients' success. This truly validates the work we do within the community as well as in the larger realm of online marketing.
Houston, Texas (PRWEB) June 03, 2016
Bonafide, a Houston-based inbound marketing agency, was honored at the annual Better Business Awards for Excellence on May 11, 2016. The company was recognized as a 2016 Winner of Distinction for customer satisfaction, commitment to quality in the workplace, and service to the community.
"Bonafide has always made excellent client service and satisfaction a priority," said Shareef Defrawi, president and founder of Bonafide. "To be recognized for this is an honor, and it reflects our continued commitment to developing meaningful long-term relationships with our clients and our community."
Bonafide, a certified HubSpot Gold Partner, specializes in inbound marketing – a discipline that blends the web, technology, media and content to help businesses grow. Receiving the Winner of Distinction award means the company has been recognized for being adaptive to industry changes and trends, and for contributing positively not only to their clients, but to the industry as a whole.
"We are thankful for the support of the Houston Better Business Bureau," Defrawi added. "Our success is always a reflection of our clients' success. This truly validates the work we do within the community as well as in the larger realm of online marketing."