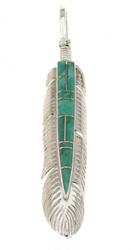 The events that led to the nation of Ireland coming together last year is a testament to the human spirit
(PRWEB) June 08, 2016
Over a hundred years have passed since the great Potato Famine that struck Ireland and left the country devastated by hunger and starvation. Potatoes served as the primary source of nutrition for the impoverished class of Ireland back when the crop was wiped out, causing millions to suffer. The result was the economic and cultural shift of the Irish people flooding into neighboring countries for the hope of work and food.
During this time, it's a little known fact that the Choctaw tribe contributed nearly 200 dollars (equivalent to a few thousand dollars back then) from their own pockets. This event occurred soon after president Andrew Jackson signed The Indian Removal Act, forcing 17,000 Choctaw tribe members to march out of their homeland into modern-day Oklahoma in what is now known as the Trail of Tears. 1/3 of the Choctaw tribe members that took part in this ordeal died of disease and starvation.
The harrowing story of the Irish Famine hit close to home with the Choctaw after they settled into their new homes. They came together as a community to scrap together some money to help the Irish through this devastating time. Over a hundred years later, the leaders of Ireland have erected a monument that depicts 9 giant eagle feathers standing together to form a bowl. The empty bowl is a symbol of the famine Ireland endured and the feathers are meant to honor the proud community of Choctaw that stood together to help Ireland in its time of need. As a way to honor this act of kindness, NativeAmericanJewelry.com set to work nearly a year ago to create a new release of feather jewelry to reflect the amazing acts of both societies.
NativeAmericanJewelry.com spokesman, Steven Onida, commented on the inspiring act of generosity.
"The events that led to the nation of Ireland coming together last year is a testament to the human spirit. To take great pain and sacrifice and turn that into understanding is nothing short of miraculous. It's been nearly a year since Ireland created their monument and during that year our company was also paying tribute to the sacrifices of the past with our new release of eagle feather jewelry. This collection is meant to honor both the brave men and women of Ireland and the Choctaw tribe that believe so deeply in peace and understanding among different people from around the world."
Onida and the team at NativeAmericanJewelry.com offer a new collection of feather necklaces, bracelets, rings, earrings, and pendants made by Native American artists that help support the community and honor the tributes paid by the Irish government this past year.
NativeAmericanJewelry.com has always made efforts to honor the history of Native Americans, as well as their culture. This demonstration of human will and connectivity is the basis for NativeAmericanJewelry's release and stands as "Call-to-Action" for people to embrace and help other cultures, as the Choctaw did so long ago.