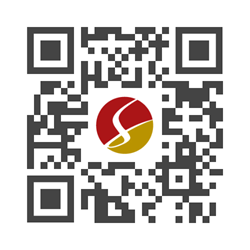 The Fellowship was pivotal - participation made me a more powerful, authentic leader by providing me with access to resources, training, and a larger network to support my efforts to drive change"
Chicago, Illinois (PRWEB) June 03, 2016
The Surge Institute will be hosting #LeadTheSurge 6.7.16, an after-work reception for leaders and supporters of high quality education options for Chicago's youth, from 6 p.m. to 9 p.m. on Tuesday, June 7th at Nellcôte in Chicago's West Loop neighborhood.
The event kicks off the seven-week application period for the 2017 Surge Fellowship which became available on Surge's website June 1, 2016 and must be submitted by July 21, 2016. Chicago education leaders are invited to learn about the Surge Fellowship program. The evening will feature insights shared by current Surge Fellows and Alumni and provide networking opportunities with leaders across the Chicago education reform movement. Drinks and hors d'oeuvres will be provided.
The Surge Fellowship is a one-year program for emerging leaders of color working in education in the Chicago metropolitan area. This fellowship inspires and accelerates the trajectory of these leaders so they may bring new ideas, perspectives, and solutions to change the landscape of education. By training, connecting, supporting and elevating high-capacity African-American and Latino leaders across organizations, Surge aims to dramatically improve education options and outcomes for low-income children.
#LeadTheSurge 6.7.16 will feature remarks by Surge Founder and President, Carmita Vaughan, Kaya Henderson, Chancellor of DC Public Schools as well as current Surge Fellows Nicole Beechum and Michael Johns and Alumnus Ana Martinez; to inspire emerging leaders of color within education to apply for the 2017 Surge Fellowship.
"The Fellowship was pivotal - participation made me a more powerful, authentic leader by providing me with access to resources, training, and a larger network to support my efforts to drive change," said Surge Fellowship Alumna Ana Martinez. 2016 Fellow Michael Johns adds, "This is not a sit and get program. The things I learn are immediately applicable to my leadership role, and have allowed me to become an even greater asset to my employer by applying newly acquired skills."
About the Surge Fellowship
The Surge Fellowship develops high-potential talent within education to create the pipeline of influential education leaders of color. This network transforms status quo systems and approaches in education by sharing ownership of the change efforts, engaging communities in defining and working toward success, serving as role models for young people to pursue roles with influence and risk, and accessing financial capital and power brokers to develop new solutions. For more information visit http://www.surgeinstitute.org.
###